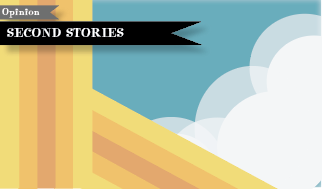 A read for wrestling fans everywhere
By: Jordan Cope, Senior Editor 
With midterm season behind us, we all need a read that we can enjoy to refresh and rejuvenate our brains.  
Luckily, for those of us who have never left our childhood days of watching wrestling, we can jump off the top rope, do some high-flying  and read "Wrestling's New Golden Age: How Independent Promotions Have Revolutionized One of America's Favorite Sports."
Ron Snyder, an adjunct professor at Towson University and a former Towerlight editorial board member, recently penned this book; let me tell you, it's worth the read for any hardcore wrestling fan.  
The beginning of this book will grab you instantly. Snyder introduces us to Tyler Black and Kevin Steen, who are battling in the IWA Mid-South Wrestling Extreme Farewell card.
We come to find out that Black and Steen are now WWE Superstars Seth Rollins and Kevin Owens, respectively. From that anecdote on, I couldn't put the book down.
Let's face it, the WWE has an advantage that most of these independent companies don't; that advantage is money. As a result, the WWE is able to produce A LOT of behind-the-scenes content.
That is why this book is so unique. Snyder provides us with an inside and in-depth look at what the life of an independent wrestler is like.
The reader also gets a deep and rich account of the history of independent wrestling, and how it has become so relevant in independent sports promotions.
For those of you passionate about wrestling, I urge you to pick up this book. You will get a ringside view into independent wrestling that you never thought was possible.