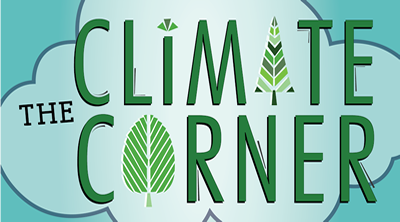 Baltimore's bag ban is a step in the right direction
By: Humza Yaqoob, Columnist
An ongoing battle against single-use plastics is finally making major headway in Baltimore City. Since 2006, a ban on plastic bags, one of the most common forms of litter, has been introduced to Baltimore City Council nine separate times. The latest of these ban proposals was initiated by Councilman Bill Henry of north Baltimore over the summer. 
By requiring retailers to only offer plastic bags at a fee, Baltimore is expected to join the Maryland municipalities of Chestertown, Takoma Park, Westminster, and Montgomery County in implementing this kind of regulation.
The ban offers exemptions to plastic bags used to carry fresh fish, meat or produce, newspapers, dry cleaning, or prescription medication. A version of the proposal, initially advanced in City Council, also included a provision exempting some thicker plastic bags, which became a subject of controversy among legislators. Councilman Henry pointed out that this provision would render the proposal ineffective in its goal: nobody would take home slightly thicker plastic bags with the intention of reusing them. Retailers could simply replace "thin" bags with "thick" ones, and the problem of plastic waste would be exacerbated rather than addressed, as the thicker bags would be even more resistant to degradation.
A version of the proposal without the "thick" bag provision was voted on in the City Council on the night of Nov. 4, and was met with near-ubiquitous support, receiving 13-1 votes in favor. In this proposal, plastic bags will have a 5 cent charge, with 4 cents going to retailers, and 1 cent going to the city. Retailers found to violate this policy three times would be fined up to $1,000. The bag ban proposal will be voted on once more at the Council's Nov. 18 meeting before being sent to the desk of Mayor Bernard C. "Jack" Young. Mayor Young has stated that he intends to approve the ban.
The success of this iteration of the Baltimore bag ban so far, and the rejection of the "thick" bag provision that would render it ineffective, is a great step forward in tackling our area's litter problems. Tackling the problem of single-use plastic doesn't end here: the Maryland State Legislature needs to take action on implementing a state-wide bag ban policy. State representatives have the power to smooth over the differences between local legislation, and make a greater overall impact on plastic waste reduction.