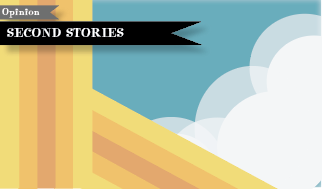 Calling on TU athletic programs
By: Jordan Cope, Senior Editor
After University of Maryland, Baltimore County defeated Vermont Saturday to advance to the NCAA Tournament, I felt a huge sense of pride. But I found myself wondering why I felt so prideful; I don't even go to that school.
It finally hit me. I felt so happy for UMBC because there is nothing to cheer about here at Towson in regard to sports.
I can hear the president's and athletic's office now: "In 2011 we won the CAA Championship in football, in 2013 we went to the FCS Championship game in football and just last year we won the CAA Championship in track and field."
Well, that's great. But the truth of the matter is — with the exception of track and field — all those athletic successes came between five and seven years ago.
That said, a good majority of the student-body never followed Towson athletics at that stage in their life. I'd even venture as far to say that some incoming students may not have known the University had a swimming team, a women's tennis team and some of the other under-the-radar sports. I know I wasn't really cognizant of those teams.   
Oh, and the University doesn't have a men's soccer team, only the most popular sport in the world. But that's just a little side note.
Rob Ambrose, Head Coach of Towson's football team, is always calling for the student-body to be more present at games. But the truth of the matter is, the games are very painful to sit through. I am not calling out just the football team, but every sport at the University.
Pat Skerry is just an incredible basketball coach. He knows the game of basketball very well, but his team always seems to underachieve. So does the volleyball team. Despite a talented group of athletes and a great coach in Don Metil, the team can never seem to win a CAA Title.
Then there is women's basketball who can never seem to get over the hump despite some of its strong recruits. And women's soccer just fired now former Head Coach Greg Paynter for a long stretch of mediocracy.  
UMBC, I tip my hat to you. You always seem to have solid programs considering your institution is a flagship. Not just your men's basketball team that is going to play into March, but your soccer and lacrosse teams are always winning too.
Towson, I beg you to please turn around your programs. Give your students a reason to want to go to the games. Win. Play with passion and fire. Give us a reason to be proud to wear black and gold at sporting events.