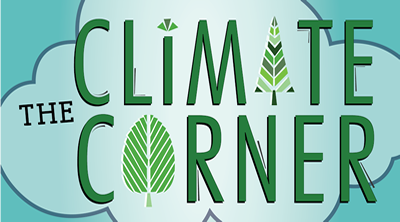 Climate action after the election
By: Nicholas Koski, Columnist
The recent Intergovernmental Panel on Climate Change (IPCC) report reminded us of the gravity of climate change and the immediate political action that needs to be taken. This past Tuesday, voters in the U.S had the chance to stand for climate action by voting for environmental initiatives and leaders. Although several climate leaders were elected at the midterms, many key initiatives were defeated.
One proposal on the ballot was Washington's landmark Initiative 1631, which would have enacted the first carbon emissions fee in the U.S meant to curb greenhouse gases while also collecting revenue to fund clean air, water, and forest health programs. Initiative 1631 was one of several important environmental initiatives on this year's ballot that were defeated.
Colorado proposition 112 would have created setbacks for oil, gas and fracking projects with minimum distance requirements. Both Arizona proposition 127 and Nevada question 6 would increase the use of renewable energy for electric utilities by 2030. Out of these three, only Nevada question 6 was approved and will have to be approved again in 2020 to take effect.
Despite efforts in several states to move toward cleaner energy and a healthier planet, the fossil fuel industry pushed back hard. Oil, gas, and electric companies contributed over $90 million in opposition to the initiatives in Washington, Colorado and Arizona, according to state campaign finance reports.
At the very least, this did not stop candidates keen on climate change from being elected to office. Many who were considered as priorities or "climate heroes" by Vote Climate U.S., an environmentally oriented political action committee, were elected for positions in the House and Senate, including Maryland's own Ben Cardin. There were also some important races for governorship that were won by environmentally minded leaders such as Michelle Grisham of New Mexico and Steve Sisolak of Nevada.
Although the elections are over now, that does not mean you have to wait around for the next one to work toward climate action. Now is the time for anyone who is concerned about the well-being of the planet as a whole to come together for community and global effort, regardless of political leanings.