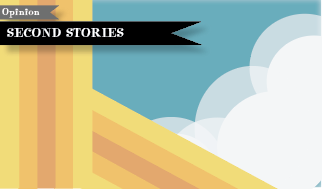 Enjoy spring the right way
By: Jordan Cope, Senior Editor 
Welcome back to campus, everyone! I hope that you all had a very happy and safe Spring Break! March 20, marked the official first day of spring — and we can only hope — warmer weather. With that said, everyone should take the opportunity to get outside and enjoy the beauty of nature. If you need something to do in-between classes or on your off-day, get outside and visit some of these impressive sites that Maryland has to offer.
5. Gunpowder Falls State Park: One of my favorite places to go as a child with my family was Gunpowder Falls. Only 12 miles from campus, this beautiful park is home to the Pot Rocks, a collection of flat rocks that sit in the middle of the Gunpowder River. Relaxing on the Pot Rocks and taking in the beautiful scenery is a great way to de-stress from the fast-paced life of a college student. If you need a place to go and take a load off this spring, don't miss this location.
4. The MA & PA Trail: Located in my beautiful hometown of Bel Air, Maryland, this location is the perfect place to go for a jog or walk to burn off those calories from that Easter candy. The trail is 3.3 miles long and features bridges, creeks and pieces of railroad from the MA & PA Railroad. My favorite features of this particular location are all of the steep, curvy hills. They are sure to get your thighs burning and your heart rate up. The trail also has a 1.7 mile segment in Forest Hill, Maryland.
3. Federal Hill Park: This is hands down one of my favorite places in Baltimore. Located on top of Federal Hill, you have a stunning view of the entire Inner Harbor and the city skyline. You can also see the top of M&T Bank Stadium out in the distance to get you in the mood for football season. When you are done visiting, go to some of the local restaurants on East Cross Street and have a few beers before you head back home. Trust me, going here will give you a great perspective of just how beautiful Baltimore is.   
2. Fort Howard Park: If you want to see a unique park with a lot of history, this is the place for you. Located in Baltimore County, Fort Howard Park was home to the largest invasion in United States history. In 1814 the British landed about 7,000 men at this location in an effort to capture Baltimore, but were unsuccessful in large part due to U.S. sharpshooters Daniel Wells and Henry McComas. The park still has remnants of the forts, and restored cannons from the battle. If you're a history buff and want to do some local sightseeing, you can't miss Fort Howard Park.
1. North Point State Park: We've arrived at No. 1 on our list! Above and beyond my favorite place to visit in Maryland is North Point State Park. Not a lot of people know about this spot, so it is usually very quiet and peaceful. The park is on the shores of the Chesapeake Bay, so you have a miniature beach-like setting. The park also has a long pier that extends far out into the Bay where you can watch the waves churn. If the water isn't for you, this particular location is pet-friendly so you can take your dogs on a walk on one of the many trails that the park has to offer. The park costs $3 for admission for in-state vehicles and $5 for out-of-state vehicles — except for weekends and holidays between Memorial Day and Labor Day during which it costs $4 and $6 respectively — but it is well worth it to go and visit at least once in your life!