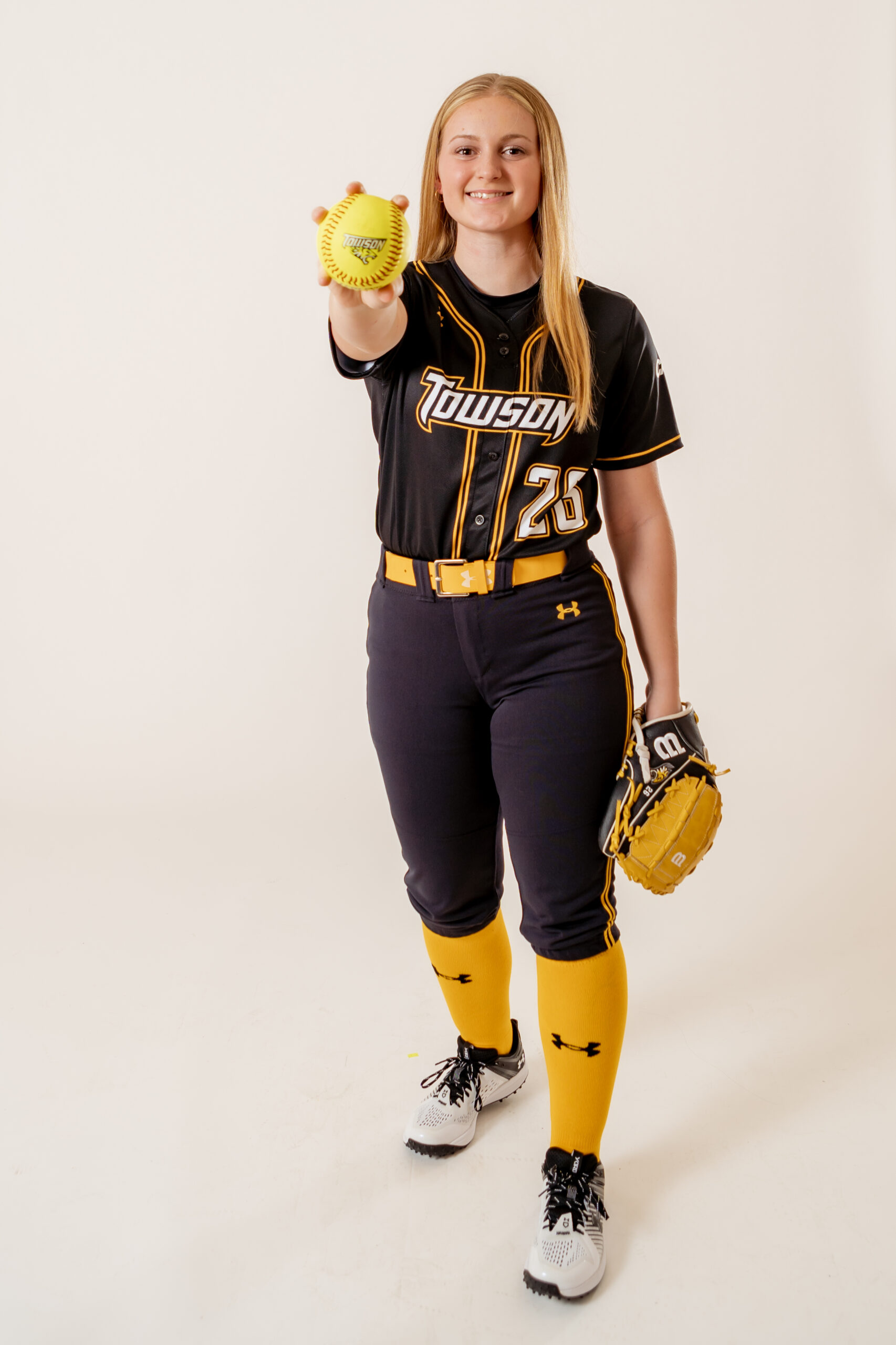 Gardner named CAA Pitcher of the Week after debut with Towson Softball
By: Courtney Ott, Deputy Sports Editor
Maddie Gardner, a transfer pitcher for the Towson Softball team, was named the Colonial Athletic Association Pitcher of the Week after the team went 3-2 their opening weekend.
Gardner faced Binghamton University and Bellarmine University for her first two games with the Tigers. In her first matchup against Binghamton, she pitched a total of 136-pitch complete game and faced 28 batters. Gardner allowed four hits, two runs and had five strikeouts.
In Gardner's second game against Bellarmine, she pitched another complete game and faced 29 batters. Throughout the seven innings, she allowed six hits, one run and three strikeouts to lead Towson to a 3-1 victory.
Through her two games, Gardner posted a 1.00 ERA, one hit-by-pitch and two earned runs.
Gardner, a junior, transferred from University of South Florida and played a total of six games there. Her freshman year, she recorded her first win over Florida Atlantic University and had two shutout innings that game. Her second year, Gardner pitched one shutout inning against University of Florida.
Prior to her collegiate career, she went to Sun Prairie High School in Wisconsin where she helped the team to two state championship appearances and a title in 2018. She was awarded 2019-20 state Gatorade Player of the Year and was the 2019 WFSCA co-Division I Player of the Year.
Towson's next matchup is against Charleston Southern University in a three-game series on Feb. 25 and Feb. 26 in Charleston, SC.