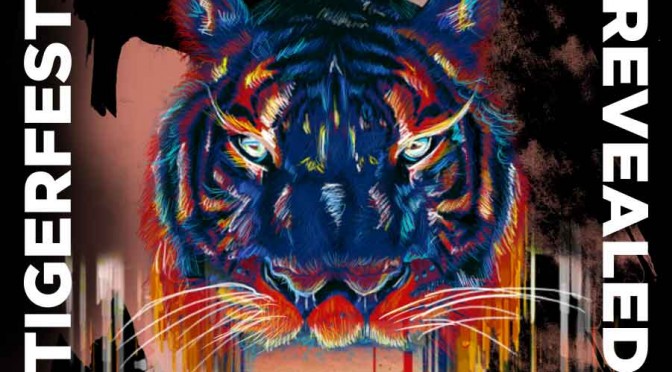 Headlining acts announced for Tigerfest
By: Cody Boteler, Senior Editor
Tigerfest, again split into two days, will feature a performance by the band 3OH!3 April 15 on the Center for Liberal Arts lawn, while April 16 will be headlined by DJ Mustard and Rae Sremmurd in SECU Arena.
All of day one is free to students, and will feature inflatables, games, rides and food trucks. Tickets for the day two concert go on sale Wednesday at noon on Ticketmaster.
Floor tickets will cost $30. Lower bowl will cost $25 and upper bowl tickets will cost $20.
Each student can purchase two tickets so that they may bring a guest who isn't a Towson student.
CAB Director Ayana Bowman said that there are about 800 floor tickets, based on SECU Arena's rules.
The artists were chosen based on results from the Tigerfest survey that CAB sends out at the end of the fall semester, artist availability—and, of course, budget.
"We try and get who the students want, but performers are busy," Bowman said. "Coachella is the same weekend as Tigerfest, which was a little bit of a roadblock for us."
Bowman said that around 4,000 students responded to the survey. CAB's budget for all of Tigerfest—including both days, all the entertainment and all the associated fees—was about $200,000. She said she was not allowed to disclose how much each artist is being paid.
To secure an artist, CAB goes through BABCO Entertainment. Bowman said that there's usually a two-week deadline on the initial bid for an artist, but negotiating can take months.
"The bidding process can really slow us down," Bowman said. "We can only bid on one artist at a time."
Bowman said the first bid went out in early January and the negotiating and bidding processes took some time. Bowman would not say exactly when everything was settled, but that there was "enough time" between the confirmations and announcements.
"I feel good," Bowman said. "Students are excited. We spent a lot of time planning Tigerfest. It's great to see the student reaction."
Student responses on Twitter to the announcement of this year's artists are varied. This mix of reactions is not unlike those CAB has received in past years.
Previous Tigerfest headliners have included Krewella, Steve Aoki, The Roots and Dashboard Confessional.
This year, CAB released a video announcing the artists at 12:18 p.m. Monday. They released their video just six minutes after the @TowsonHorse Twitter said he'd leak the Tigerfest artist if he got 100 retweets.
According to Bowman, the video was not released early because of the tweets from Towson Horse.
"We figured we'd throw a surprise in for the students," Bowman said. "There was a lot of anticipation, so we figured we'd give the people what they're asking for."
CAB had originally planned to release the artist information at a big reveal in Paws at 1 p.m. Monday. The event still went on, but reframed as a viewing party for students to watch the promotional video.
Towson Horse also said he'd leak the promo image if he got to 200 retweets just before 10 a.m. Monday. The account did not leak the image.
To keep with the American theme from the viewing party, CAB plans on decking campus out with "election signs" advertising the artists and having staff and volunteer wear shirts styled with a campaign theme.
The patriotic election theme is also a departure from what's become a pattern at Towson. For the past couple of years, Tigerfest has had a black-and-neon theme. Bowman said that CAB wanted to avoid duplicating that again.
"Plus, who doesn't love a good America theme?" Bowman said.
She also hopes that the reminder of the 2016 election year will encourage students to vote. Bowman is a junior in the Honors College, studying political science.
Day one of Tigerfest will be on the field between the College of Liberal Arts Building and the former Dowell Health Center. The concert, carnival rides and inflatables will be free, Bowman said. Students will, however, have to pay for food trucks, which will be parked on the sidewalk adjacent the field.
The CAB director is especially excited for the festivities surrounding day one, and for seeing 3OH!3 on stage.
"13-year-old me is so excited," she said.
Before 3OH!3 appears on the outdoor stage, Towson students and graduates will perform. CAB has not finalized all the performers yet, but Bowman said that acts were, more or less, secured.
Bowman said that they had a list together of possible food trucks, but that CAB wasn't ready to release anything yet, in case things changed. Unlike the musical artists, CAB members contact vendors for food and entertainment directly.
"I think it's going to be the best Tigerfest we've ever had, just because of the combination of day one and day two," Bowman said.