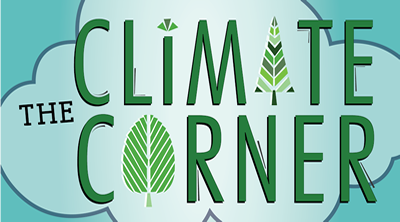 Ignoring climate change has a direct impact on minorities
By: Nic Koski, Columnist
After attending the #NotatTU Community Teach-In and reading the Social Justice Collective's letter in last week's issue of The Towerlight, I was glad to see so many students and faculty calling on administrators to start taking real action against white supremacy on our campus. White supremacy not only poses a threat to our university's ideals of inclusivity and diversity, but it also stands in the way of addressing urgent environmental issues, such as climate change, which disproportionately affect minorities.
Turning Point USA, the organization with connections to white supremacists that the Social Justice Collective spoke of in their letter, has also been known for supporting climate science denialism and climate inaction. To name just a few examples of this, they have made a video claiming that NASA scientists are "wrong about climate change," and they have also organized opposition to fossil fuel divestment campaigns on college campuses. And it shouldn't come as a surprise that Turning Point USA supports Trump and his own efforts to rollback on climate action. Underlying this air of climate science denialism and climate inaction is the privileging of the lives of white people who are less directly impacted by the effects of climate change.
According to the Intergovernmental Panel on Climate Change's report on the impacts of global warming, disadvantaged populations and indigenous peoples are at a far higher risk of facing the consequences of climate change.
"Limiting global warming to 1.5°C, compared with 2°C, could reduce the number of people both exposed to climate-related risks and susceptible to poverty by up to several hundred million," the report said.
Continuing to deny the reality of climate change and blocking climate action puts the lives of minorities at risk while prioritizing the lives of white people.
At an event I helped put together this past week called "Climate Justice at Towson University: Fossil Fuel Divestment," students discussed why Towson University should stop investing our endowment in fossil fuels. Part of that discussion involved talking about how addressing structural racism is a prerequisite for climate action. In order for our university and other institutions to take bold action on climate change, the white supremacy that prevents action from happening needs to be challenged.