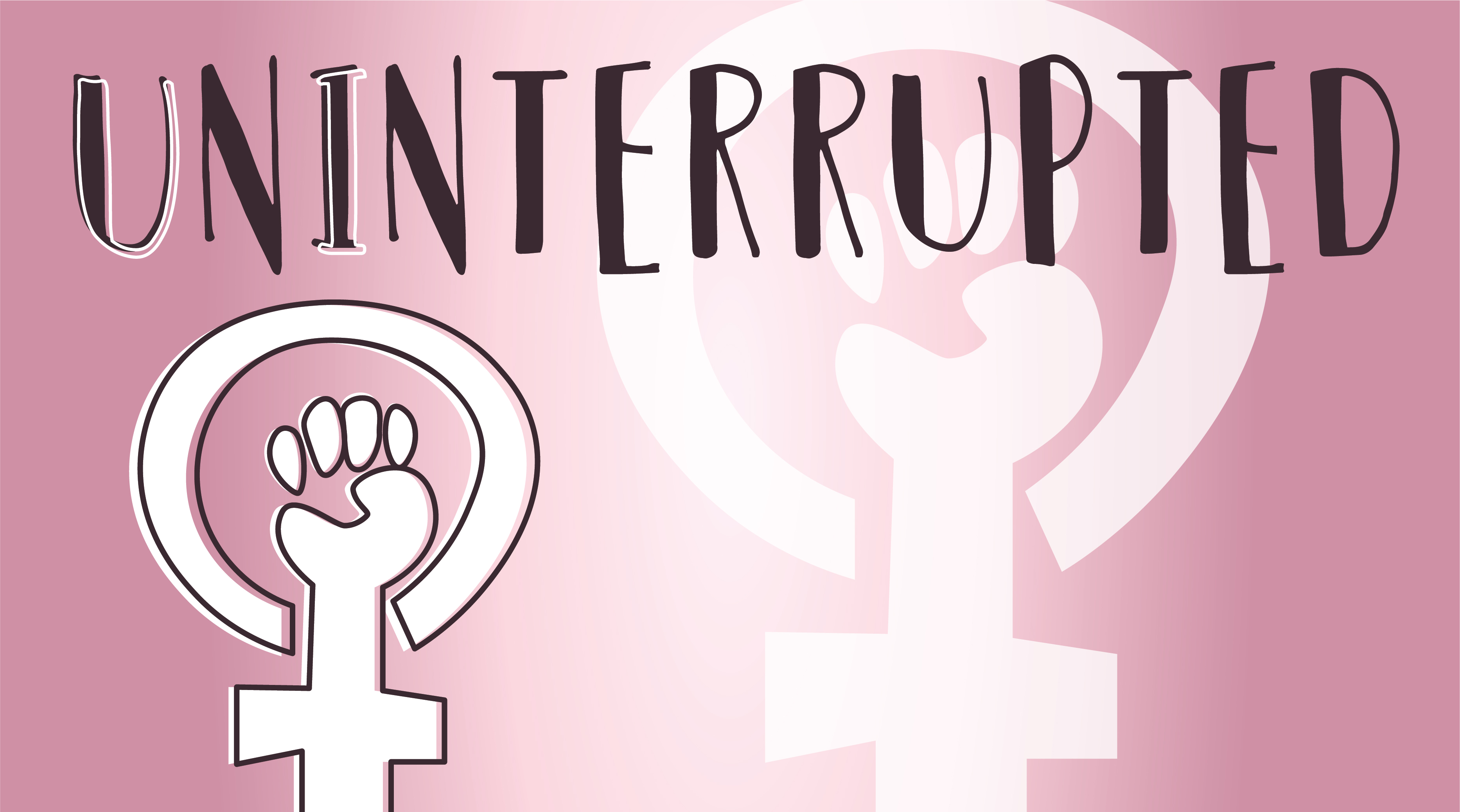 It's time for women to unite
By: Kyndall Cunningham, Columnist 
When white women call on me to do anything, I typically stay put. I don't immediately jump on whatever social action train they're on that day. I don't succumb to their wishes and retweet whatever hashtag they've created. It's not because I don't validate their grievances or think their causes are important, because they usually are. It's also not because I'm not on the side of women. As much as I am black, I am also a woman. The societal burden of prejudice for me is twofold, ultimately threefold, but I can always relate on some level to the universal suffering all of us women share when it comes to sexual assault, mistreatment in the workplace, or our government trying to make women's health not a thing. No matter how big or small, every woman carries a burden, and I always acknowledge that.
White women, on the other hand, have a problem doing the same. It's most evident when their overwhelming support or call to action for a woman's issue of their choosing trumps their support for their sisters of color for whom society's aggressions are much worse.
It's worth pointing out, particularly when women all across Twitter were called on to boycott the social media giant in protest of Rose McGowan's account be suspended in lieu of her speaking out against sexual assault, specifically the disgusting allegations against Hollywood movie exec Harvey Weinstein. It is, in fact, ridiculous and awful that despite neo-Nazi's and white supremacists being able to openly spew hate and plan rallies on the site, a woman calling out the messed-up Hollywood system and encouraging other women to speak out against sexual assault in the workplace is considered heinous enough for a suspension.
If you're wondering who Rose McGowan is, she an actress most known for her role as Paige in the television series "Charmed." McGowan, along with a growing list of actresses and models, accused Harvey Weinstein of sexual assault. Weinstein has now been fired from his company and seeking treatment in Arizona. McGowan has publicized her rape on Twitter and has been calling for the entire executive board at the Weinstein Company to resign for the past week, and rightfully so. Her account was locked and suspended on Thursday, getting her supporters into an uproar and starting the hashtag #WomenBoycottTwitter which would start Friday.
While the boycott received support from celebrities like Chrissy Teigen, Kerry Washington, Mark Ruffalo and, of course, Rose McGowan, it didn't exactly sit well with women of color who called on white women to acknowledge their lack of support for issues they've dealt with – and in turn, started the hashtag #WOCAffirmation. It became a trending topic, as expected when women of color ban together and uplift each other. Black women seemed the most vocal with hashtag (at least on my timeline), declaring their accomplishments, dreams and aspirations while also calling out selective advocacy by white women. 
It was only a year ago when Leslie Jones' Twitter was flooded with hateful, racist messages. Online bullies and white supremacists tagged her in photos of apes and gorillas. She was called a man by notorious bully and alt-right agitator Milo Yiannopoulos and attacked viciously for her looks in the midst of a groundbreaking movie role in the all-female reboot of "Ghostbusters." Jones announced her brief departure from Twitter and the pain it caused her. It was hard to witness and read about online. I follow her on Instagram, and she often posts about the bouts of sadness that she goes through. I don't know her personally of course, but I can't help but to think about all the trauma she's gone through being publicly beaten down.
On Friday, many black women were left wondering why there was never a boycott for Jones, as a victim of hate crimes. It was covered by the media, and some celebrities tweeted at her in support. But there was never this coming-together of passionate, equality-demanding women on a larger scale that we see when a white woman is discriminated against. Even after sports anchor Jemele Hill was suspended from ESPN and attacked by our president for calling out racism, it wasn't worthy of a boycott or hashtag of any kind according to white women. Or when transgender model Munroe Bergdof was fired from L'Oréal Paris for a Facebook post where she called out the "racial violence" of white people.
Of course, when women of color call white women out on this, we are called difficult, divisive and deflective of the issue at hand. That's not at all true. Our demand for intersectionality does not lessen our support for McGowan's cause. If white feminists want unity among women from different backgrounds they have to support our causes and bring them to the mainstream. We deserve better from the community and need boycotts in our names, too.