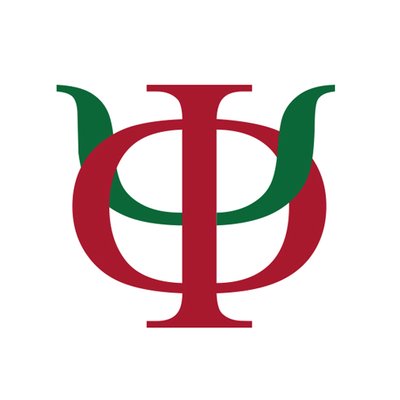 Phi Kappa Psi frat to expand to Towson
By: Kevin McGuire, Staff Writer
Featured image courtesy of Phi Kappa Psi national fraternity.
Towson University's approximately 5,600 new students aren't the only fresh faces on campus this fall; Orcel Kounga, an expansion consultant for Phi Kappa Psi, is coming to Towson this semester to expand the national fraternity with a chapter at TU.
"[Phi Kappa Psi] is founded on the great joy of serving others," Kounga said. "I hope to bring our passion of helping both people and the community to Towson's campus this year."
In a show of their helping spirit, Phi Kappa Psi is offering a $5,000 scholarship to a male student not currently affiliated with a social fraternity to help offset the rising costs of tuition.
"We know that college is expensive," Kounga said.  "The scholarship is designed to help the student achieve academically while in the fraternity."
The origins of Phi Kappa Psi date back more than 160 years. After typhoid fever ravaged Jefferson College in Canonsburg, Pennsylvania, those who remained were left to care for the ill.  
While caring for the sick students, William Henry Letterman and Charles Page Thomas Moore formed a bond of brotherhood. In 1852, Letterman and Moore founded Phi Kappa Psi based on the "great joy of serving others."
Since then, Phi Kappa Psi has worked with organizations such as the Boys and Girls Clubs of America, who provide mentors to young people to develop essential skills and make lasting connections.
Towson isn't the first Maryland campus that Phi Kappa Psi has colonized. The fraternity has also created chapters at Johns Hopkins University and University of Maryland, College Park.
During Phi Kappa Psi's semester-long recruitment presence at Towson, the fraternity will work to plant their roots on campus.
"While normal fraternities come for maybe six weeks and recruit, we will be on campus the whole fall semester," Kounga said. "We work with our recruits all semester long, showing them how to operate as a chapter, our history, do's and don'ts, and how to become a Kappa Psi gentleman."
Towson is no stranger to fraternities and sororities colonizing. Interim Director of Fraternity and Sorority Life Carly Heasley noted the two fraternities that colonized last semester: Kappa Delta Rho and Omega Psi Phi.
In addition to Phi Kappa Psi, Heasley said the Sigma Alpha Iota sorority will also colonize this fall. She noted that Greek life at Towson, including it's 43 different organizations, provides different opportunities for professional, academic and social development.
"It's always exciting to have new groups come to campus," Heasley said. "It always brings new energy. It lifts the community up. We definitely encourage people to come out and see what [Greek life] is about, and then make that decision if they want to join."
To "colonize" at Towson, a fraternity or sorority must be affiliated with an international or national office, have a $1 million social liability insurance coverage plan with Towson, and be approved by the Office of Fraternity and Sorority Life.
Once all the paperwork is completed, Kounga will start small by recruiting only a couple of students to build the fraternity.
"[Phi Kappa Psi] has a soft recruiting process," Kounga said.  "As of now, we have 10 students who are interested in joining the fraternity at Towson."
By the end of the semester, Kounga hopes to have around 50 people ready to expand the fraternity at Towson.
Heasley said that membership in a Greek life organization is a lifelong commitment.
"So not only are you joining this for four years, it's for your entire life and so there are involvement opportunities after college," Heasley said. "There's definitely ways to stay involved like becoming an advisor, professional opportunities like connections and networking, going to conventions even after you graduate…. It's kind of like a different experience of that sisterhood, brotherhood, and it's fun."
People who are interested in joining Phi Kappa Psi are encouraged to contact Kounga at owk@phikappapsi.com or on the national Phi Kappa Psi website throughout the semester.
Bailey Hendricks contributed to this article.