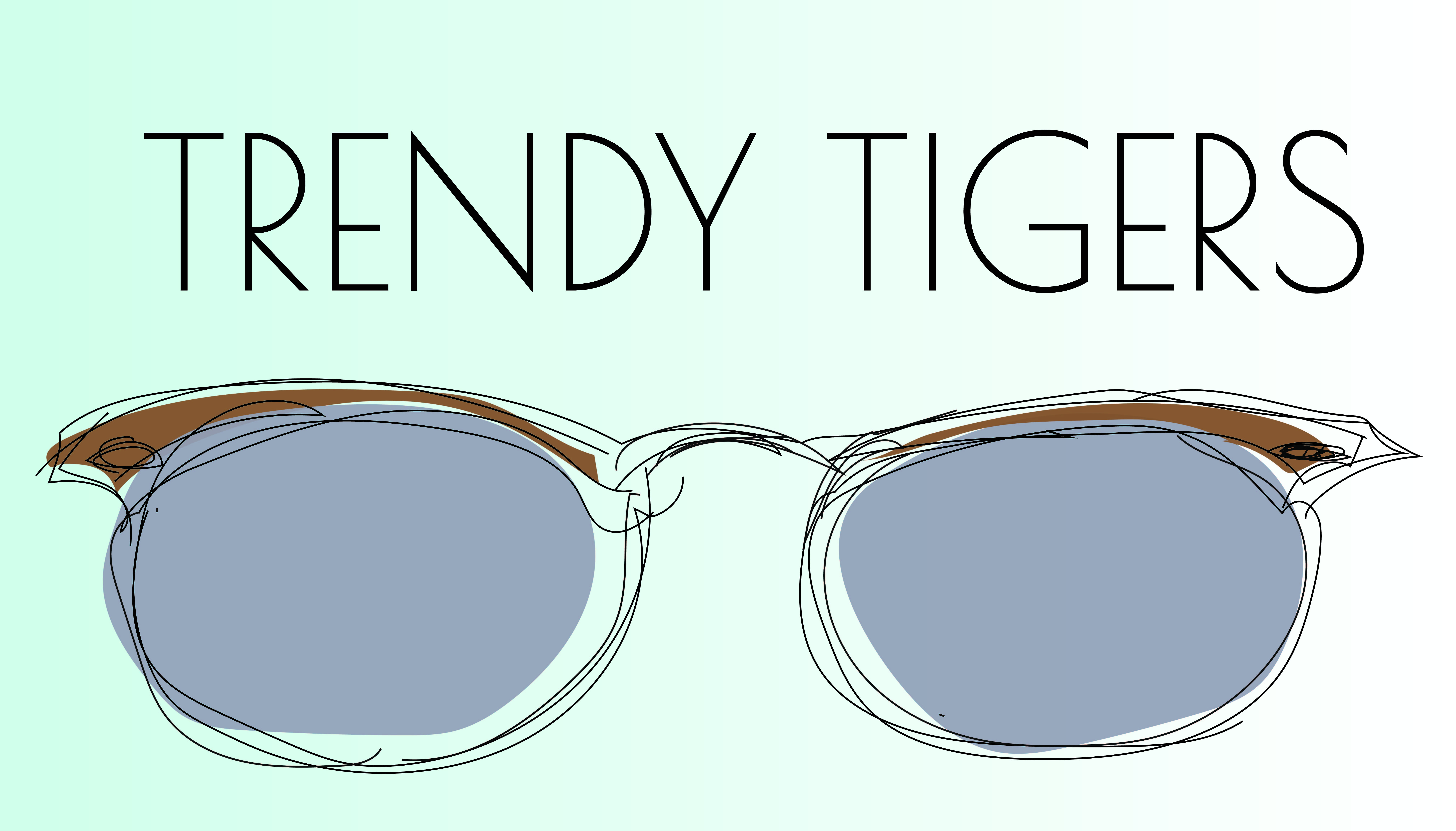 Serve looks with spring trends
By: Kerry Ingram, Columnist 
Congratulations: you've survived your first week back for spring semester!
Last semester, Trendy Tiger joined the Towerlight team, and one of my first fashion articles was a roundup of Fall 2016 fashion and beauty trends. To start off the second semester, I thought it would be a good idea to take a closer look at the season's upcoming collegiate fashion expectations for spring 2017. I searched through the fashion industry's top blogs and took note of the emerging patterns on our very own campus to create this list of Towson's top five spring semester trends.
Bell-Sleeves: Looks like we're throwing it back to the 70s this season! The look of flowy sleeves is rumored to be replacing the brief off-the-shoulder moment university students were rocking just this past fall. The look creates a carefree, gentle vibe that can still complement a variety of tastes.
High Necklines: The sleek look of a higher neckline is going to be a major thing this spring. Mock necks paired with sleeveless tops and cropped hems will keep more coverage from becoming suffocating as the temperatures rise.
Pink: Believe it or not, this color is on the rise for both male and female fashion trends. Incorporating lighter shades of the hue into your outfits will add a pop of color that's not too extreme for a busy day full of classes. Forget just Wednesdays: on all days we wear pink.
Stripes: This semester, it's about reading in between the lines. Stripes are the chosen trendy pattern for the spring, bringing interest without distraction. Whether you choose to rock some horizontal sailor stripes with a crew neck top, or cool vertical striped pants, your fellow students are sure to be lining up for this trend (I couldn't resist putting in a semi-lame pun)!
Camel coats: This trend is the most surprising to me, mainly due to the time of year. Camel coats have constantly made a minimalistic statement, but they are usually associated with layered outfits for the fall. This year, the outerwear wants to make its spring debut.
If this is what the stars have aligned for us in terms of fashion, I can only imagine what looks are going to be served on campus this season. Which trend are you going to rock first?
Xoxo, Kerry