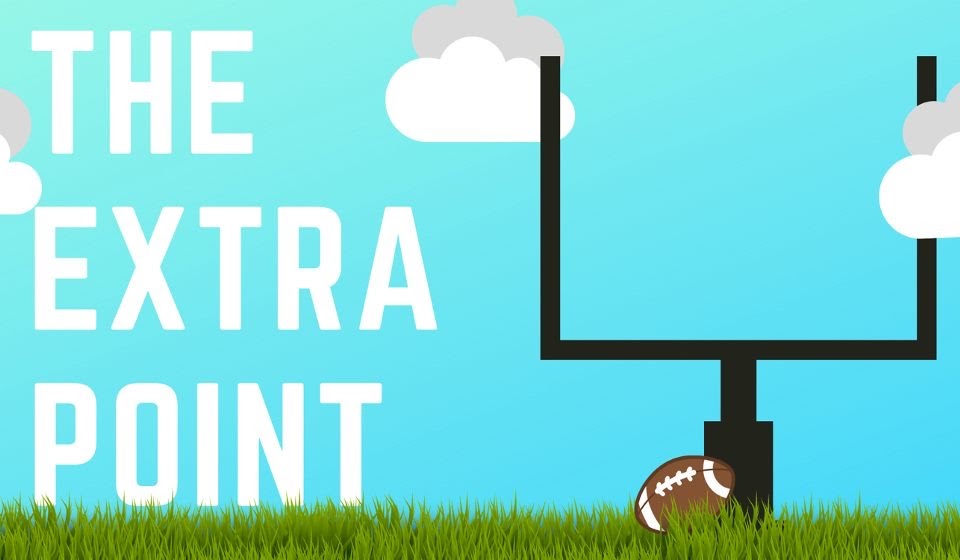 Tank for Trevor: NY Jets need to decide next big trade move
By: Jordan Kendall, Staff Writer
Views expressed in opinion columns are the author's own.

As of the end of Week 8, the New York Jets remain winless. For at least the past month the talks of "Tank for Trevor" have begun for whether New York should attempt to earn the first pick in the 2021 NFL Draft and the right to select Clemson quarterback Trevor Lawrence. The Jets currently have quarterback Sam Darnold who was the third overall pick in 2018 for a reason but he hasn't played like a top-three pick so far. This week I'm going to compare the two athletes and decide which one they should try to build around for the future.

If the Jets take Lawrence, they would be getting a prospect that some are calling a generational talent. ESPN's Mel Kiper Jr. said in October that he was the best quarterback prospect since Andrew Luck in 2012. That was the first draft that I remember actively following and the hype surrounding Luck is pretty similar to the hype surrounding Lawrence now.

"Physically he is everything you look for in terms of big arm and stability," ESPN's Todd McShay said in October. "He is strong and durable throughout his career. You look at his ability to extend plays and also his poise and the way he carries himself. It is always right down the middle with him. … That to me is exactly what you want in a quarterback."

Lawrence will miss at least two games because of COVID-19 but it's unlikely to change his perception around the league. He has only lost one game in his three seasons at Clemson and led the Tigers to the 2018 national championship. In the process Clemson became the first college football team to ever go 15-0, LSU did it a year later. What's most impressive is that Lawrence was a true freshman.

From what I've seen I agree with the experts who think he's the best quarterback prospect since Luck. He's clearly talented on the field but what sticks out to me the most is his character and leadership. He seems like the type of player you want in your locker room. He's going to work hard and push others to do the same. It also stood out to me when he was so vocal during the protests for racial injustice because he's arguably the face of college football and for him to make a statement says a lot about who he is. The amount of time and effort he put into getting his voice out to me proved that this wasn't forced on him, it was something he actually cared about.

That may not have anything to do with football, but I believe it's important to know who you're getting both on and off the field. I'm buying into the hype and I think the only way he doesn't succeed is if the team who picks him doesn't allow him to.
On the other hand, the Jets can keep Darnold and rebuild around him. I don't think Darnold has had a fair chance to succeed in the NFL because the Jets haven't had a clear plan for how to rebuild and it's set them back more than it's moved them forward. One of the main reasons is Head Coach Adam Gase. He was hired primarily because of the success he had as the Denver Broncos offensive coordinator while quarterback Peyton Manning led some historic seasons offensively. Since then between the Miami Dolphins and New York he's gone 30-42 as head coach. He was supposed to be an offensive mastermind but his best offense has been ranked 21st.

While talent is definitely a factor, I think who he is might be the main reason for the lack of success. He's been known for not being able to handle certain players and quickly moving from them. He didn't want to sign running back Le'Veon Bell to a big contract last season and because of that, he failed to find a role for Bell in the offense. Bell only played 17 games over two seasons in New York and recently signed with the Kansas City Chiefs. Gase failed to utilize Bell's strengths and because of it they significantly lack talent in the skill positions. Their leading receiver is wide receiver Jamison Crowder who's only played four games and has less than 400 yards. Their leading rusher is 37-year-old Frank Gore who has 340 yards. He's a future Hall of Famer but he's long past his prime.

Not only does Darnold lack talent around him, he definitely lacks it in front of him. New York's offensive line is 28th in pass protection and 20th in run blocking. They've given up the fourth-most sacks in the NFL with 25. Darnold has never had even a top 15 offensive line to work with since entering the NFL in 2018. Part of what makes a young quarterback successful is being able to build around them. If you don't have a great offensive line then you need running backs and receivers who can make plays for the quarterback. If it's the other way around, you need a quarterback that can make plays on his own. Right now the Jets don't have either.

I think the best result for Darnold's career is a fresh start somewhere else. I think he can be a starter in the NFL but needs a team with a clear direction of where they're heading. I also think that Lawrence is talented enough to immediately help New York. They are going to need to be all in for building around Lawrence. If they aren't, and can't do it fast, their team isn't going to get any better. I think the Jets should trade Darnold for draft picks and use those picks to help build around Lawrence.