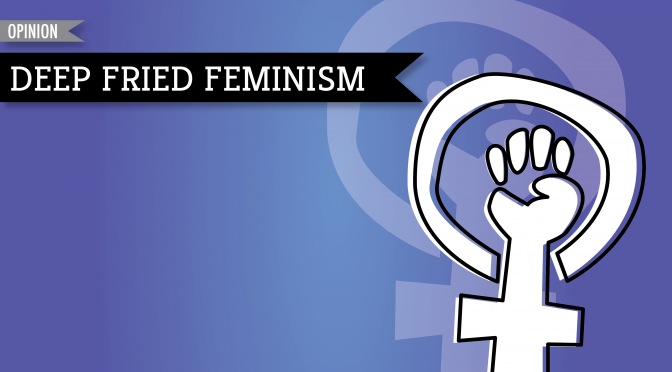 By: Megan Graves, Columnist
Recently, the term "consent class" has come into play in the news and on social media. So what is a consent class? Basically, from what I understand, consent classes offer a safe space to discuss sex, sexuality and how to prevent assault.
They offer people a chance to ask questions about things like sex and consent in a judgment-free environment while teaching those who attend what to look out for, in regards to rape and sexual assault. As journalist and feminist Jessica Valenti tweets, "Consent classes aren't just hoping to stop rapists, but to give people the knowledge [and] tools they need to weed out rapists from communities."
The biggest debate with the classes right now is whether or not they should be added into school curriculums. I think these classes are fabulous and, of course, vital. I think offering such a thing will help keep the public informed and eventually lead to a decline in sexual assault.
However, not everyone agrees with that sentiment.
A student in the United Kingdom, George Lawlor, took it upon himself to post a picture online of him holding up a sheet of paper that states, "this is not what a rapist looks like" in response to being invited to attend a consent class. Lawlor also made statements discussing how immensely offended he was that someone would even think to invite him to such a thing, and he's certainly not the only one who feels that way.
Many people are taking these invitations, mostly sent via Facebook, and the idea that maybe we should offer them within a school setting, as a personal insult. They see the mere invitation as someone calling them a rapist.
This is not the case.
If you are invited to a consent class, you are not being called a rapist. You're simply being asked to take the time to educate yourself on a serious problem that affects about one out of six American women and one out of thirty-three American men, according to the Rape, Abuse & Incest National Network, the largest anti-sexual violence organization in the country. As college students, you are being asked to educate yourself on a serious problem that will statistically affect one out of four women attending college and three percent of men attending college.
But you know what's even scarier than those statistics? According the to Cleveland Rape Crisis Center, one out of 12 college-aged men have admitted to fulfilling the prevailing definition of rape or attempted rape, yet none of them would refer to themselves as a rapist. Why is that? Do they not want to officially face themselves and accept who they've become, or is there some kind of horrendous misunderstanding taking place?
Let's be (relatively) optimistic and assume that one out of 12 college aged men have experienced some horrific misunderstanding that caused them to "accidentally" rape or attempt to rape another person. I know, I don't buy that either, but stay with me. If that's the case, then what? If only there were some type of class we could offer these men and anyone else, man or woman, who have gone unreported in order to better educate them on consent and assault. Some kind of, oh, I don't know, consent class.
No one is out to offend anyone or suggest anything by creating and offering these classes. The goal is simply to educate and protect everyone about and from sexual assault. It's something we are all still learning about.
Did you know that if a person is highly intoxicated, they are legally unable to give consent? I didn't know that until I came to college a little over two years ago. Maybe that's just me. Maybe I fell through the cracks when it came to being given this information and everyone else was able to obtain it while I couldn't, but I don't think that's very likely.
Consent classes offer information that many of us haven't been readily given before, that many of us still don't know. Even if you genuinely believe you know all there is to know about consent and sexuality, I urge you to attend the class when that acquaintance you worked with for a year back in your sophomore year of high school invites you to it. You can never be too informed.