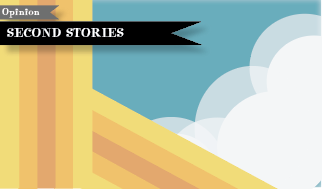 The importance of finding balance in your life
By: Jordan Cope, Senior Editor 
Before we even step foot on a college campus, our parents, high school teachers and community leaders express the importance of doing well academically. I 100 percent agree with them that academics are crucial, but I'm also a firm believer in having time to yourself. 
My freshman and sophomore year of college, I put too much pressure on myself to be perfect academically. I got so wrapped up in my studies that I found myself not knowing what I enjoyed to do with my freetime. 
Flash forward to my junior year of college, I turned the big 21. If I hadn't turned 21, I don't know if I would have survived college, seriously.
Every weekend, I found myself not stressing about school and going out with my friends. Believe it or not, I had my best academic year of college to date.
Now in my senior year, I continue to do the same thing. I go out with my friends Thursday and Friday, take Saturday to visit family, and on Sunday I sit alone in my apartment and watch football. It is the best routine I have ever developed, and still, my grades continue to rise.
Next year, when I'm hopefully a reporter in a new city, I plan on developing a new routine to keep myself sane, because life is constantly changing.    
I feel ridiculous, but what I'm about to say comes from my psychology 101 class this semester. Burnout is a real thing.
There are all types of burnout: occupational, athletic, you name it. It came from my class, so you know it's true. 
I guess my point is this, life is all about balance, yin and yang. I think Aristotle put it best with the golden mean, or reaching the desirable middle between two extremes.
To everyone I see uptown every weekend, enjoy your time at Towson because it goes by entirely too fast. Cheers!