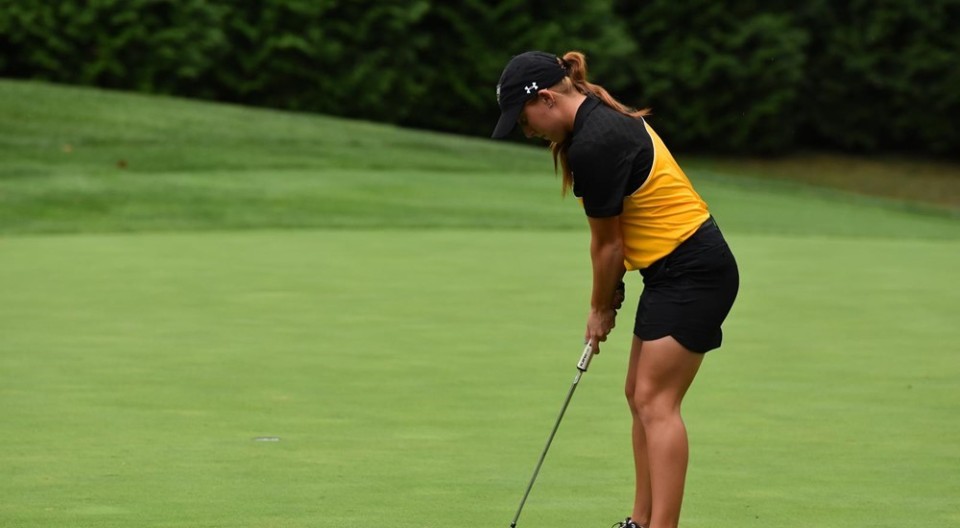 Tigers stand out in Blue Hen Invitational
By: Billy Owens, Staff Writer
Featured image courtesy of towsontigers.com
Towson finished in fifth place in a nine team pool in the Delaware Blue Hen Invitational at the Rehoboth Beach Country Club this weekend. The team shot a 917.
Junior Alix Lowe led the Tigers throughout the event, tying for fifth overall after recording a five-over 221, and eight birdies. Lowe came into the final day of the tournament tied for second overall after posting a one-over 73 in each of the first two rounds Saturday.
This was Lowe's third consecutive top-five finish. It was also the fourth consecutive tournament in which Towson had a golfer finish in the individual top-five.
Senior Alexis Hios finished tied for 14th overall with a 229 for the weekend, and seven birdies. She also shot an even-par in the final round to help Towson finish with its best round of the tournament. The team shot 300 in Sunday's final round after 307 in the first and 310 in the second.
Junior Jenny Buchanan posted a three-over 75 in the third round for a total of 232, while sophomore Josephine Jung posted a five-over 77 in the second to finish with a 235. Freshman Sarah Perine closed the final round with a six-over 78 for a total of 249.
Competing as individuals, freshman Emma Sutton recorded a two-over 74 in the second round to finish with a 241 and five birdies, while sophomore Erica Han posted a seven-over 79 in the last round for a total of 247 and one birdie.
Towson's fifth-place finish was ahead of Penn, Navy, Albany and Bucknell. No. 42 Penn State took first overall, while Delaware finished second. Harvard finished third and James Madison finished fourth.
Towson wraps up its fall campaign with a trip to TPC Tampa Bay in Lutz, Florida, to compete in the USF Invitational on Monday, Oct. 30, and Tuesday, Oct. 31.