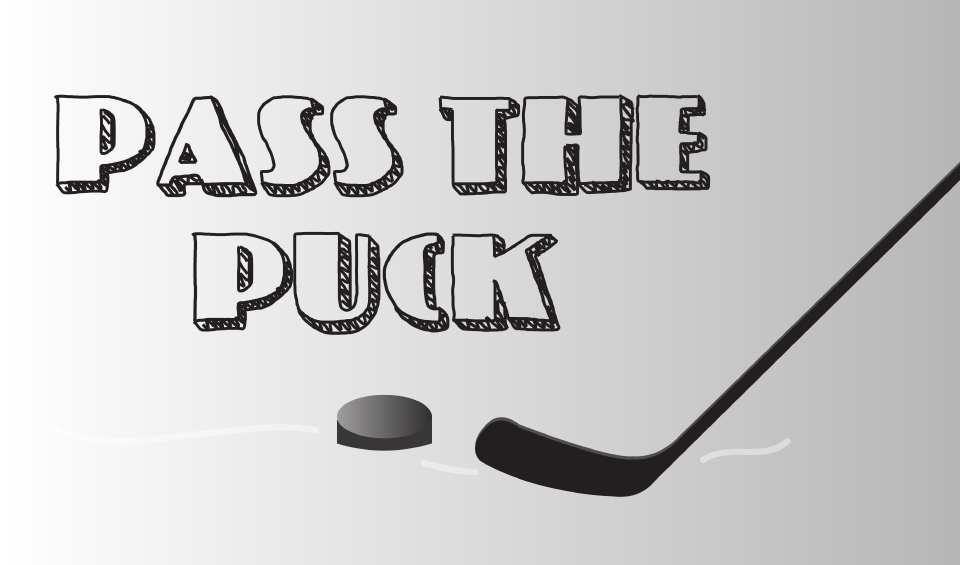 Top five forwards to watch this year
By Andy Palm, Columnist
Top 5 Players going into the 2019-20 season
Before the season kicks off, let's take a look at the players expected to lead the league in production. This year brings a mixture of veteran and young players looking to make a big splash in the 2019-20 season. There is a real emphasis on youth this year. Only one player on this list is actually older than 26. The next generation of the NHL is upon us, and it brings a wave of excitement and talent.
Sidney Crosby, Center, Pittsburgh Penguins
Although he had a very disappointing playoff run, Crosby had another superb regular season in 2018-19. Racking up 100 points on 35 goals and 65 assists was good enough to tie for fifth in scoring  last season. This type of production is nothing new with Crosby, it is expected now, and this season is no different. Both Crosby and center Evgeni Malkin will be looked at to shoulder a large amount of offensive production. Crosby seems to succeed no matter who is on the ice with him, and that should continue this season.
Prediction:
Goals: 38  Assists: 60 Points: 98
Johnny Gaudreau, Left Wing, Calgary Flames
Johnny Hockey had an incredible 2018-19 campaign. Although the Flames were a first round exit, it shouldn't go unnoticed how impressive they were throughout the regular season. Gaudreau led the Flames with 99 points last year tallying 36 goals and 63 assists. Calgary is young and extremely talented, creating the perfect environment for Gaudreau to thrive. 
Prediction:
Goals: 40 Assists: 65 Points: 105
Nathan MacKinnon, Center, Colorado Avalanche
Mackinnon is the future of the NHL. His unique mixture of speed and strength really stood out last season, especially in the playoffs. Like Gaudreau, MacKinnon finished 2018-19 with 99 points and will look to build off that impressive campaign in the upcoming season. Training with the likes of left winger Brad Marchand and Sidney Crosby will definitely help him do so. Although the supporting cast in Colorado isn't the best, MacKinnon is good enough to lift the entire team.
Prediction:
Goals: 45 Assists: 60 Points: 105
Connor McDavid, Center, Edmonton Oilers
McDavid has been talked about ever since he was drafted first overall by Edmonton in 2015. McDavid has personally lived up to the hype, however his teams have struggled. Since McDavid has gotten into the league, Edmonton have only made the playoffs once, but statistically he has been towards the top every season. Last year, the combination of him and center Leon Draisitl turned out to be lethal. This season, they can only make each other better. At this point, extraordinary production is expected of McDavid. The Oilers center tallied 116 points last year, expect around the same this season.
Prediction:
Goals: 40 Assists:70 points:110
Nikita Kucherov, Right Wing, Tampa Bay Lightning
Although the Lightning will only be remembered for being one of the biggest disappointments in modern sports history last year, Kucherov still needs to be recognized for what he did. Stacking up 128 points last season, Kucherov set the bar for himself incredibly high. At only 26 years old, the Russian born winger is just hitting his prime. It is hard to believe that he could actually get better. Although it is not expected that he repeat the same kind of production from last year, Kucherov will still be close to the top of the leaderboard for points. Kucherov is elite in many aspects of the game, one particular being how patient he is. He allows things to open up on the ice and always knows exactly where the puck needs to go. It helps that he is surrounded by possibly the most talented roster in the league in Tampa Bay. 128 points is a lofty expectation, and I don't think he does it again. However, he'll still crack 100 points with a lot of room to spare.
Prediction:
Goals: 35  Assists:80 Points:115
This list is just a glimpse into the plethora of talent that the NHL has in store for the upcoming season. Any one of these players could be bringing home the Hart Memorial Trophy at the end of the year, the player I would particularly keep my eye on is Gaudreau. The New Jersey native has gotten better every season and was on the cusp of his first 100 point campaign last year, but fell just one point shy. Gaudreau is a great goal scorer and one of the fastest players in the league, which is why I see him as the top 2019-20 MVP candidate.