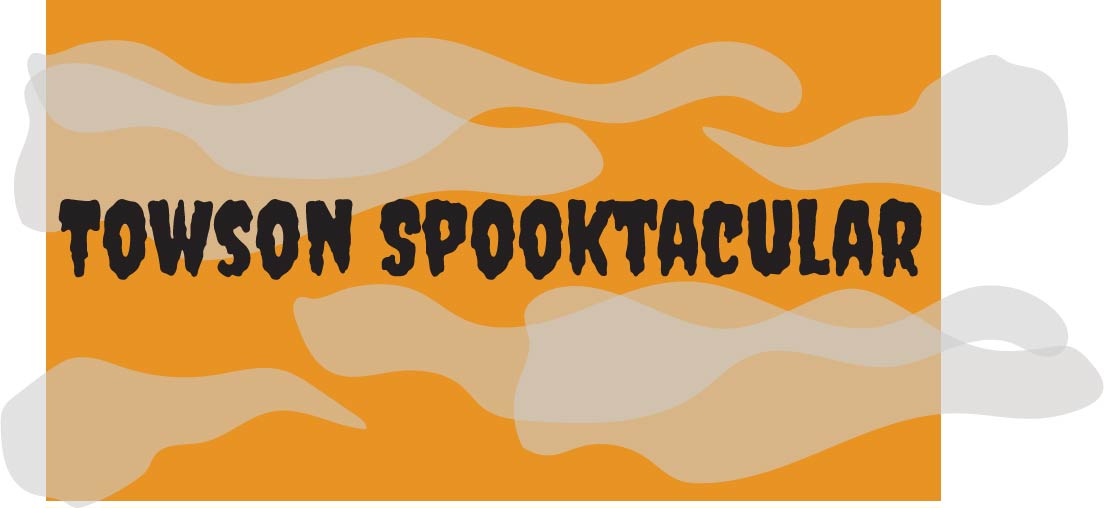 Compiled by Karuga Koinange, Bailey Hendricks, Kerry Ingram and Mary-Ellen Davis 
The Towerlight editorial team offers some tips for having a spooktacular Halloween. 
How to have a safe Halloween
Having a safe Halloween doesn't have to mean having a boring Halloween. It just means there are little things you can do to keep your spooktacular night from haunting you later on. If you go out, make sure you go in groups. On a night where people may be in costume, it can be easy to get lost. Having a group of friends around you can help keep you where you should be. Plus, there's always safety in numbers. Be sure not to get into a car if the driver has been drinking. According to Traffic Safety Marketing, the number of drunk driving fatalities on Halloween has been on the rise over the last five years, and you aren't the only one at risk. Over that same timespan, 14 percent of pedestrian fatalities have involved drunk drivers. If you're going on foot, be sure to check each side of the street before crossing, and keep track of any children that may be with you. Lastly, for those who are staying home, be sure to check through the window or peephole when people come to the door. It's always a good idea to know who you're opening your door to beforehand.
What to wear
When it comes to Halloween, finding the perfect costume each year can be the most exciting yet stressful part. To avoid a costume catastrophe, here are the basic things you need to keep in mind:
Are you spooky *click* or nah?
First decide whether or not you want to be something scary, comical, cute or easy. From there, it will allow you to narrow down your options, making your costume-picking all the less intimidating.
Figure out your budget.
If you have saved some cash specifically for this holiday, feel free to go all out. Stores like Party City are sure to have an array of costumes to choose from, each at varying price points. However, if you're looking to save a few bucks, see what you can recycle from your own closet to make into a temporary costume. Find cheap accessories online at retailers like Amazon and Ebay, or get crafty and DIY your own! Once you figure out your budget, that'll help you decide where to go for your costume and what options you ultimately have.
Don't appropriate.
This is simple. If you're not native, don't dress in their cultural motifs. If you're not black, don't darken your skin. If you think your costume even has a slight chance of offending someone else because of its relation to culture/race, don't wear it.
When in doubt, dress as a college student.
You'll always be able to pull this one off.
Scary activities to do
There are a ton of fun yet creepy activities to celebrate pumpkin season with, both on and near Towson's campus. On Oct. 24, TU's Health & Counseling Center will be hosting a button making contest for Halloween. The winner of the contest will receive a large gift basket, as well as promotion of their original design around campus. Towson's Campus Rec will be holding a challenge course for Halloween, titled "Chills and Thrills" on Oct. 30 from 7-10 p.m. The obstacle course will be spooky-themed, located in the Glen Arboretum. Off-campus Halloween events are popping up in abundance as well. The Crazy Tuna Bar & Grill in Essex, MD is hosting a Halloween party from 7-10 p.m. on Oct. 27. From a costume contest to drink specials, the party is free to attend, but only available for those 21 and older. Essex's Eye Candy Lounge is also hosting a 21 and up event; its third annual Halloween party will be held Oct. 27 starting at 10 p.m. Tickets are $20, with a $100 prize going to the person with the best costume of the night. If you're not into partying and more into scary attractions, The Nevermore Haunt in Baltimore will be open until Nov. 3. This attraction, full of bizarre creatures, a haunted house and a freak show, is sure to get your heart racing.
Decorating your dorm
Decorating for Halloween is one way to help you, and the rest of the people on your dorm floor, get into the spooky spirit! One of the easiest ways to get in spirit, while also getting your friends in your hall involved, is to ask a question on a dry-erase board on your dorm room door. You could write things like "What's your favorite Halloween candy?" or "What's your favorite scary movie?" and leave a dry-erase marker for people to answer so that everyone gets in on the fun!
Inviting some friends over to DIY some paper jack-o-lanterns to hang up on your door is another way to not only have fun with your friends, but decorate for the season too! Using construction paper, you could make orange and black bunting for above your bed, and to make jack-o-lanterns, you can cut pumpkin shapes out of the paper and draw on jack-o-lantern faces to post on your door. Let your imagination run wild! If you're not feeling that creative though, printing out some funny Halloween cartoons and images to hang is sure to entertain your floormates too!
Spooky shows/movies to watch
For those of you who chose to stay in for Halloween and have a spooky movie night, have no fear, you have options! From Hulu's "Huluween" to Netflix's "Netflix and Chills" collection of scary films, these compilations of haunting features provide you with an easy-access, no-fuss way of planning what to watch this Halloween. "Huluween" has categories like "Scary as Hell" for thrill-seekers, "Spooky Not Scary" for a more laid-back vibe, "Pop Horror" for up-to-date frights and even an anime section for those looking for some animated scares.
Although Netflix's "Netflix and Chills" section isn't broken up into smaller subsections like Huluween, Netflix's compilation is filled with several features to watch come Halloween night. "The Conjuring," "Santa Clarita Diet," "Stranger Things," "The Shining," and "American Horror Story" are in Netflix's more general list of scary recommendations.
For those of you without these streaming services, Freeform's traditional 31 Nights Of Halloween movie event is taking place every day leading up to Halloween, with a "Hocus Pocus" marathon to end the event on Halloween itself.
Terrifying tunes
Want to get in the "spooky" mood? Here are some songs that'll make your Halloween night a thriller:
"Everybody" by Backstreet Boys – If you've never seen the music video for this song, it's like a mini Halloween movie in itself. "Everybody" has just the right amount of orchestral hits and organ chords to make for a fun Halloween party tune. It wouldn't be a good holiday celebration without this one playing at least once.

"Ghost" by Michael Jackson – Another must-see music video, "Ghost" allows you to jam out with chills. This song is a good song anytime of the year, but has a much more haunting feel from the late King of Pop when played in October.

"Ghostbusters" by Ray Parker Jr. – A quintessential Halloween song, "Ghostbusters" is one of those tunes that everyone knows. When your spooky mood is running a little low and you need something to hype everyone up, this song is one to call and count on (pun fully intended).

"Superstition" by Stevie Wonder – Stevie Wonder never fails us. This song is an undeniable bop, and although this song can be thoroughly enjoyed year-round, playing this for Halloween makes the holiday all the more better.

"Dracula's Wedding" by OutKast – This song is weird, for sure, but definitely fits the Halloween mood. Full of electronic funk and music oddities that Andre 3000 is known for, this song was nearly birthed specifically for this holiday.
Halloween activities at home
As the weather in Towson remains unpredictable, some people will be deterred from going out to celebrate Halloween. Thankfully, you don't have to leave your home or dorm to have a good time on this holiday. Here are a few fun activities to celebrate Halloween from the safety and warmth of your home.
Make Halloween masks- Nothing says nostalgia like creating your own drawings and coloring them in. You don't have to be an art major to enjoy creating your own mask. Not only will this be fun to design with a roommate or friend, but you'll also have a cute mask to don for your social media posts.

Have a Halloween hangout- Why spend money when you can host a Halloween party with your closest friends. Have everyone bring a snack and a bag of candy to hold everyone over for the night, then get to celebrating. You can play music, munch on some candy and have a Halloween movie marathon of the scariest films you can think of.

Embark on a Halloween scavenger hunt- Dorms might be small, but that makes it all the more fun to find good hiding places for a scavenger hunt. No one knows your dorm better than yourself, so hide candy in obscure places around the room. Give your competitors a strict time limit to up the ante too. Whoever finds the most items before time runs out gets to keep the candy.
Last minute costume ideas
When you want to be hauntingly ready for Halloween, but are also a procrastinator, life can get pretty hard. Here are some last minute costume ideas that are super easy and cheap, yet look like you put in some time and effort:
Where's Waldo –

For this, all you need is a red and white striped shirt, matching hat and some glasses. Or better yet, just don't show up to anything on Halloween. You'll be wowing everyone with this costume when they realize they really can't find you.
Disgruntled Target Employee –

Red polo? Check. Khakis? Check. Frustrated facial expression? Check. Last-minute halloween costume ready to showcase to the world? Checks, all across the board.
Zombie –

This is literally one of the easiest costumes you can come up with. Just pick some old clothes you don't mind messing up (or pick up a few items from a thrift store) and start distressing away, making different sized rips all throughout your clothing. Once the clothes are tattered, apply fake blood on different parts of the clothing. Use brown and black eyeshadow on your clothes and face to create the illusion of dirt and despair, and your costume is complete.
DIY snacks/festivities  
Carving a pumpkin doesn't have to be the only DIY part of your Halloween experience. Snacks are just as free game as pumpkins are, and they're (sometimes) easier to make than pumpkin pictures. One of the easiest are Jello worms! There are a ton of ways to do it, but essentially by putting a ton of straws, tightly packed, into a cup and pouring Jello over them to fill the straws, you can easily make some creepy crawlies to start the night off. One recipe to follow is "Bowl of Worms Anyone?" on instructables.com.  Looking for something a bit spicier? Try some hot pepper mummies. These stuffed jalapeños wrapped in puff pastry are a cute way to turn up the heat at your gathering, and the recipe can be found on Womansday.com. For the bakers out there, you can always get creative with some cupcake decorations, and make shapes with fondant and icing, or cover your creations with sprinkles that match the theme of your party.
What to do with all your candy
College students swarm to anything that has the word "free" in front of it. This applies to something as miniscule as candy as well. Halloween is the best time of the year to indulge in your guilty pleasures. Whether you love Reese's peanut butter cups, Kit Kats, gummy bears or Hershey's chocolate, you are bound to stockpile some of your favorite candies during this time of year. The hard part is figuring out how to avoid eating all that candy in one sitting. You could make a schedule about when you'll eat your candy and form it around your academic schedule, but there is a large chance of cheating that routine quickly. The best way to manage your molars is to make a simple rule. Commit to eating no more than two pieces of candy each day. This might be tough to stick to at first, but it'll pay off in December when you're munching on candy while studying for finals.
How to have a good carved pumpkin
Every year when Halloween nears, we see a lot of carved pumpkins. From the insanely intricate to the simple face and everything in between, there are a few things you can do to help you create a haunting image in your pumpkin. First, make sure your pumpkin and materials are clean both inside and out. While it doesn't necessarily change the outcome (unless you don't clean the inside of the pumpkin), having clean tools will put you in the right mindset to get to carving. Second, trace your pattern onto your pumpkin. You can do this by using a stencil, poking tiny tracing holes into your pumpkin or drawing on it with a marker. Another helpful trick is to use toothpicks to help hold little pieces in place while you carve the rest. By sticking the toothpick through the small part of the carving into a more supported part, you minimize the risk of the pumpkin breaking. If it still breaks, well, the piece probably won't go anywhere.
Telling scary stories
Who doesn't love a scary story? Whether you're making one up or telling one you already know, here's a few tips to make your story really pop. First, be sure to tell recent stories. If it wouldn't scare you while watching a scary movie, it's probably not relatable enough. The more recent a story, the more your audience will relate to it and make chills go up their spine. Before you tell your story, act spooked and anxious in subtle ways, like getting the chills or suddenly looking behind you every now and again. Eventually, someone will confront you about it, which will be your cue to tell your story. Make sure that when you tell your story, you're in a position to make eye contact with everyone, and change your tone constantly. Finally, when you end your story, make sure to provide both a jump scare like yelling the punchline, and a psychological scare. End your story just as quietly and uncomfortably as you began it.