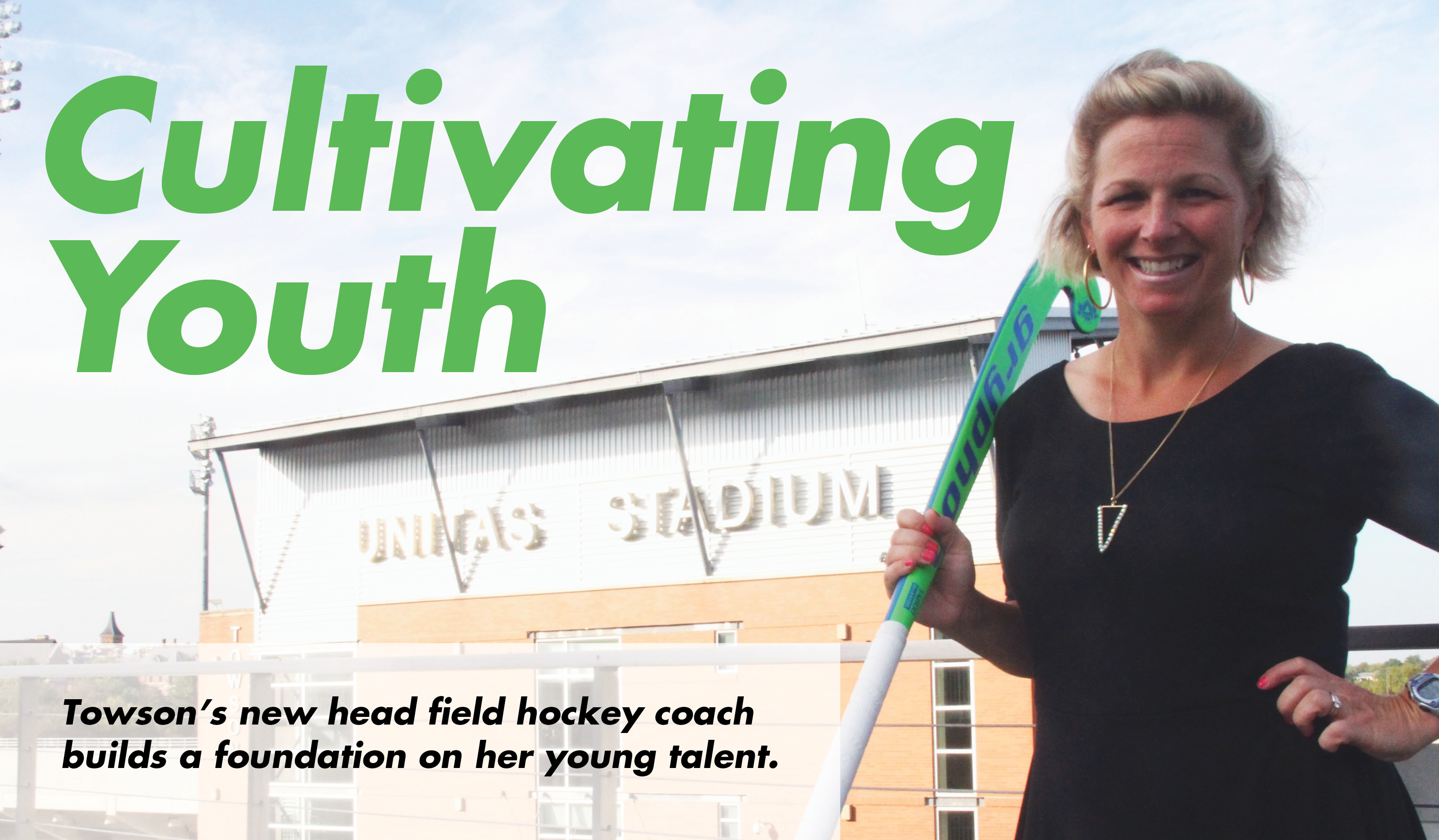 TU's new head field hockey coach builds on her team's young talent
By: Karuga Koinange, Sports Editor
E.A. Jackson is currently revamping a Towson field hockey program that can only improve.
She inherited a team this offseason that has suffered five consecutive losing seasons. Over the span of those seasons, the team has collected just eight victories.
However, Jackson believes that her team will be dangerous in the future.
The team just picked up its first win of the season in a matchup against LIU Brooklyn, to improve to 1-9 on the year.
"We're seeing tremendous growth from our players. It's not reflected in our record, but I'm seeing it in stats," Jackson said. "I'm seeing it in shots on goal. We're getting there and I think next year our record will better reflect the work we've put in. They're not playing like they're defeated, which is a huge step from when I inherited them in the spring."  
Prior to taking over Towson's program this season, Jackson served as head field hockey coach and senior women's administrator at Eastern Mennonite University (EMU). Jackson was deeply involved in numerous operations at EMU separate from coaching.
"I was doing our own laundry when I was at EMU," Jackson said. "So from laundry to sports performance to health medicine to nutrition, the athletes that I work with at Towson just have this wealth of resources available to them, and I'm helping them develop a sense of awareness and gratitude for the support that makes this program possible."
In her two years at EMU, Jackson led the team to a four-win improvement in the 2016 season and helped the program record its most wins in a season since 2011.
Jackson also worked as the director of operations in her time at EMU. Her experience in running different aspects of the program helped her appreciate the day-to-day work that goes into keeping an organization functioning properly.
After reviving the EMU program, Jackson came to Towson to see if she could replicate her early coaching success at a Division I school.
"I just decided to go for it, and I think it's sort of a perfect blend of mixing my passion for education and teaching and mentoring with my love for field hockey," she said.
Thankfully for her, she is allowed to focus strictly on coaching and recruiting duties at Towson University. One of her biggest goals is to recruit talented athletes looking for playing time.
"Most of the time freshmen come into a Division I program, and they have to pay their dues and sit on the bench for a little while," Jackson said. "So it's super rare on any given day that we've got five to six freshmen in our starting lineup. I think the freshmen coming in are pretty excited about the upward mobility potential here as well."
Jackson is also lobbying for improvements to Towson's field hockey facilities. She wants to see the University add a water-based astroturf field. TU is just four out of 78 Division I field hockey teams in the NCAA, that is playing on a regular AstroTurf field. Jackson hopes upgrading the facilities will also aid with recruiting and gameday performance.
Jackson's love for coaching stemmed from her career as an educator. She worked as a public school educator for 14 years at Albemarle High School in Charlottesville, Virginia, where her family lived. She eventually started an elite field hockey travel club at the school, where she worked with young women looking to face a high level of competition. She was named the district Coach of the Year after her first season at Albemarle in 2009.
"I've seen coaching done really well and I've seen it done really poorly,"Jackson said. "I think it's a really powerful vehicle to help young women learn how to support each other and rather than looking at each other as competition, looking at each other as allies as you navigate the world and so it felt like a really natural fit."