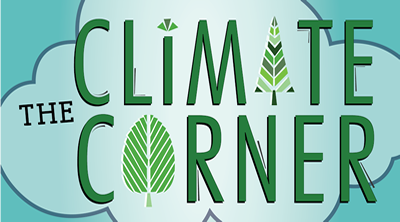 Ways to reduce food waste
By: Portia Bharath, Columnist
Last time, we discussed food waste – and mostly the negative aspects of it, at that. I do apologize for such discouraging statistics! But as promised, here are some of the initiatives Towson University has taken to reduce food waste:
The Office of Sustainability's residential composting program

is a great way for students to combat food waste on campus. TU senior

Daija Odom

, who has been overseeing the program for the past semester, has worked hard to make sure the program is accessible to as many students as possible

. A yellow compost bin is located in the community kitchens of each residential hall (except for 10 West and Millennium Hall

– they are in the lobby). Students can collect their food scraps, uneaten food, napkins and food containers from campus dining services only (excluding

Au Bon Pain

) to place in the bins – this includes the

brown compost bins in the dining halls

as well! On collection days, the waste is taken to an industrial composting facility and processed for further use.

The Food Recovery Network (FRN) is a national program whose goal is to fight food waste and hunger in America.

Towson University

founded an FRN chapter in 2014

and it is funded by the

Enactus team

on campus. At the end of each week, student volunteers collect leftover food from on- and off-campus food services and deliver them to local food banks and shelters where they can feed community members in need.

So far, TU has recovered 8,000 pounds of food over the course of five years!

If you are interested in becoming a volunteer, you can contact the

program coordinator Lydia Hillman at

lhillm3@students.towson.edu

or follow the FRN Instagram account @foodrecovery_tu to sign up.
While these two programs are monumental steps in reducing food waste, the university could not accomplish any of this without the help of the student body. Your effort and participation will lead us towards a more sustainable campus that supports its students' awareness of their impact on the health of the environment.