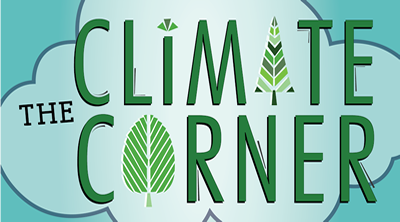 What does the Green New Deal mean for America?
By: Portia Bharath, Columnist
The Green New Deal (its name a twist on the New Deal of 1933 enacted under Franklin D. Roosevelt to pull the U.S. out from the throes of the Great Depression) is a resolution proposed by Representative Alexandria Ocasio-Cortez and Senator Ed Markey in early February.
It's ambitious to say the least – aiming to rehabilitate America's economic and social systems to prevent the fast-approaching environmental crisis and improve community structures that perpetuate inequality.
The GND seeks to achieve family-sustaining jobs, climate stability, clean air and water, lower energy costs for the individual, community resilience and social equality. The deal even goes so far as to suggest that groups particularly vulnerable to the effects of the fossil fuel industry and climate change be offered "disproportionate benefits" such as job opportunities and cost savings.
As for political reception, the resolution has probably received more criticism from Republicans and other groups than actual support from congressional Democrats. Several Democratic presidential candidates have signed on, but it can be argued that they are only looking to secure votes. President Donald Trump's response to the GND was typical; exaggerating and dismissing the proposals made in the resolution, saying it's "not gonna happen folks" – but this doesn't come as a shock considering that he is an adamant climate change denier. Under this current administration, it is unlikely that a single word of this deal will be taken seriously. There has been no action on the bill since it was submitted to various subcommittees for review on Feb. 8.
Environmentally, the resolution echoes the sentiments found within the report "Global Warming of 1.5°" published by the Intergovernmental Panel on Climate Change in October of last year. According to the report, we only have about 11 years before the effects of climate change are devastating and irreversible. The GND aligns with the IPCC report in urging that global carbon emissions need to reduce by half by 2030 and we need to reach net zero emissions by 2050.
The environmental portion of the GND focuses heavily on tactical measures like renewing infrastructure (upgrading roads, pipe systems, and energy grids), weatherizing America (tightening energy efficiency regulations and retrofitting buildings), and buying clean (supporting businesses that efficiently and ethically source their products).
The Green New Deal is big and not many people believe it's realistic, much less support its values. But maybe the whole point of it is to shoot for the moon, to negotiate down and settle among the stars (corny, I know). Focusing just on the environmental aspect of the deal, it would be monumental to achieve even a percentage of the goals listed. To me, the key is progress and I commend Ocasio-Cortez and Markey for making a step towards actual legislation that could stave off any more environmental disasters. Even if the GND never garners concrete support, it shows willingness to act and can serve as a useful blueprint for similar propositions in the future.