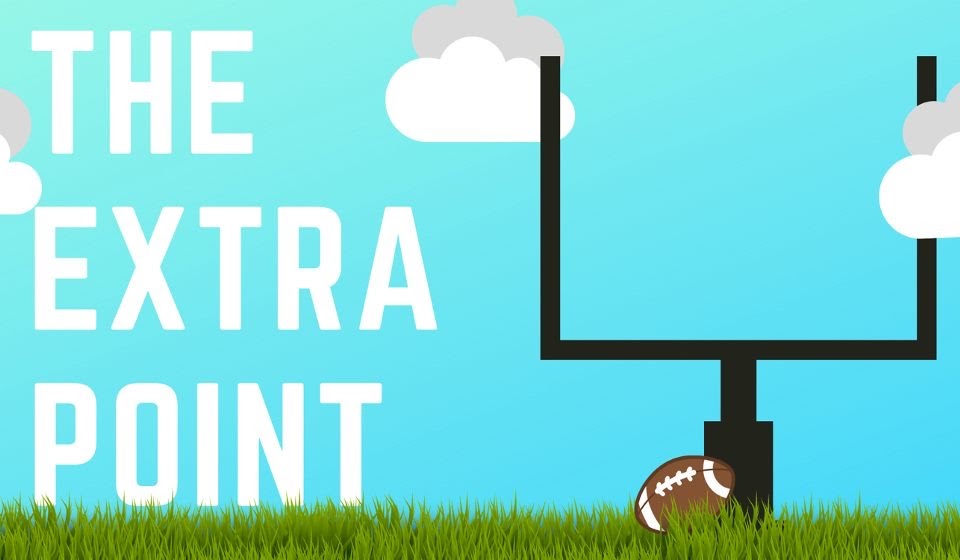 What's up with NFL's Pro Bowl?
By: Jordan Kendall, Staff Writer
Views expressed in opinion columns are the author's own.
The NFL announced that this year's Pro Bowl will consist of various Madden NFL '21 tournaments and virtual events. It was announced earlier this year that Pro Bowl rosters would be named but the game would be canceled because of the COVID-19 pandemic. That aspect shouldn't have surprised anyone, combining the pandemic with how little the players and fans care about the game; it makes sense to cancel it. For this week's column, I wanted to give my thoughts on this format and future formats for the Pro Bowl.
There wasn't a point in playing a Pro Bowl game this year and I can understand the same feeling towards the skills competition. But is this really the best solution the NFL could come up with? To me, it seems like a really long ad for Madden, which has gone downhill significantly. A week after it was released in August, users rated it 0.4/10 on Metacritic which is the lowest score in the site's history. The NFL is really using the Pro Bowl to promote arguably the worst sports video game of the last decade? The Pro Bowl is supposed to be a celebration of the league's top players, not a weeklong advertisement for a below-average product.
But this column isn't about Madden, although I could easily write one with my thoughts on how bad it's been lately. What I don't understand is, why not do what they were originally going to do? Announce the Pro Bowl rosters but don't have a game or any events and just recognize and acknowledge them? If you're not having the skills competition, there really doesn't seem to be a need for anything beyond announcing the rosters.
Even if they couldn't get the players in one location to compete in skills competitions, why not do something similar to what ESPN did this summer with NBA players competing in a game of HORSE against each other virtually? If the NFL can send camera equipment to prospects for a virtual draft, they could send some equipment for a best hands competition or quarterback accuracy contest. I'd be much more interested in something like this, where it's actual competition and not a clear advertisement.
Once we hopefully move past this pandemic and are able to return to normal as much as possible, here's what I would like to see from the Pro Bowl.

The first thing I want to see is more skills competitions. When the NFL did something similar in the late 1990s and early 2000s, they had competitions such as the bench press and 40-yard dash that were less about football and more about pure athleticism. I've seen many comments that fans want to see these types of competitions return and I agree. NFL players are faster and stronger than ever so it's likely the top players would put up really impressive numbers and would be very entertaining to watch.
If they continue the game, they need to make it mandatory to attend unless you have a legit reason not to. Obviously, injuries, playing in the Super Bowl and if you have a personal issue like family matters or injuries or illness, that's a legit excuse. But if you don't, you should have to play. I feel the NFL is too lenient in letting certain players sit out for what seem to be weak excuses. It also means players who don't deserve to be Pro Bowlers end up playing because the NFL runs out of players.
One more rule I'd like to see is something similar to what the NBA All-Star Game did this year. They took an idea from the The Basketball Tournament (TBT) that sets a target score in the fourth quarter and the game ends when one team reaches that score. It made the NBA All-Star Game the most competitive in a long time and I think it could do the same for the NFL.

The NBA took the leading team's score and added 24 points to honor Kobe Bryant. I think the NFL should do ten points. It ensures that each team will get at least two more possessions, and forces one team to make plays on both sides of the ball. I'd also make it a bit easier to score and instead of kickoffs place the ball at midfield. I think the fans and players would like this, and the players could be more motivated to compete in the fourth quarter. The Pro Bowl is easily the All-Star event of the four major American sports that sees the least amount of effort throughout the game. I think this could change that.

There are aspects of the Pro Bowl that I enjoy. I like the idea of the best of the best playing against each other, and I also like the skills competitions. But the lack of effort in the game makes it a lot harder to get interested in. Personally, I'd like to see the game continue but only if the NFL took measures to make it mean something.

And one last thing, vote for Pittsburgh Steelers safety Jordan Dangerfield as a special teamer. He's a former Tiger and one of the best in the league on special teams. Towson hasn't had a Pro Bowler since New Orleans Saints tackle Jermon Bushrod in 2012 and I think that needs to change. You can vote for Dangerfield on nfl.com.