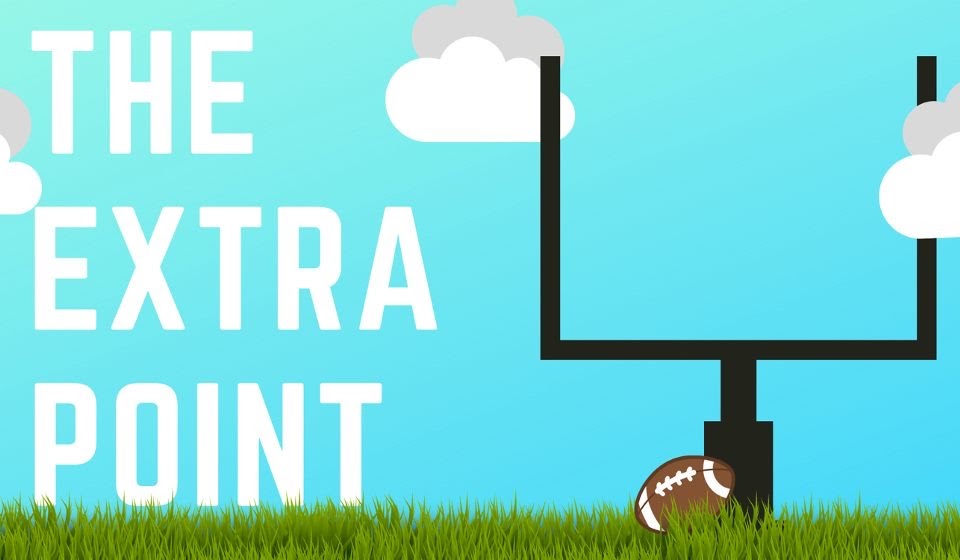 Are the Dolphins a playoff contender?
By: Jordan Kendall, Staff Writer 
Views expressed in opinion columns are the author's own.
As of Week 9, the Miami Dolphins are 5-3 and in second place in the AFC East. I wouldn't have expected this entering the season and it's likely a lot of fans wouldn't have either. Last year they were the team everyone thought was tanking but with some smart decisions and progression they look like a team that could be competitive sooner than expected. They are currently seventh in the AFC and would be in the playoffs if the season ended now. For this week's column, I wanted to look into why Miami looks like a potential playoff team.
The Dolphins have the fifth-worst total offense and their total defense is in the bottom half. Recently, they've been making key plays that have won them games and sometimes that's all it takes to get on a winning streak. They allowed 31 points in their last game against the Arizona Cardinals.
In the previous week against the Los Angeles Rams they scored on a 78-yard fumble return and 88-yard punt return. When your defense and special teams can make plays and take pressure off a young quarterback like Tua Tagovailoa, I don't see how that can do anything negative.
They have the longest active winning streak except for the Pittsburgh Steelers at four games. For the most part, they're not dominating their competition. But they're making plays when they need to and finding ways to win. In the NFL that's all you can ask for, especially from a young team that's still improving and progressing.
I remember last year when the Dolphins were the laughing stock of the league. They had recently traded top players such as tackle Laremy Tunsil and safety Minkah Fitzpatrick but it looks like it's paying off. The Dolphins have young talent especially on defense with players such as cornerback Xavien Howard and defensive tackle Christian Wilkins. But the top story is around the other side of the ball and in particular who's under center.
Entering the 2020 draft, there wasn't a more scrutinized prospect than Alabama quarterback Tagovailoa. He had a historic career with the Crimson Tide and led them to a national championship in 2018. But he was also coming off a serious hip injury that led many scouts and experts to question if he'd be able to play, let alone return to his old form.

After sitting behind quarterback Ryan Fitzpatrick to begin the season, he took over against the Rams and didn't play great. He went 12-22 for 93 yards and had a 25.9 QBR. The good news for him was the defense and special teams stepped up and won the game. Against the Cardinals it was a different story. Tagovailoa went 20-28 for 248 yards and two touchdowns. What was most impressive about his performance was a drive that started late in the third quarter. Down seven, Miami drove 93 yards in 10 plays and Tagovailoa didn't throw an incompletion. He also had some important scrambles including a 17-yard rush that set up a touchdown to tie the game.

This was a shootout in the first as both teams went back and forth with scoring drives. It's the type of game that tests a young quarterback, can he stay composed and make enough plays for his team to win? The answer to that question was clear, Tagovailoa can stay composed which shouldn't be surprising for anyone who followed him at Alabama. He was considered the leader of the team and also showed time and time again that pressure doesn't get to him. It's one game, but I think Dolphins fans have a reason to be excited going forward.

They appear to have the answer to the most important position in football. We've seen a team like the New York Giants where lacking a quarterback holds you back as a team no matter how good you are in other positions. They also have another advantage going forward, the trade that sent Tunsil to the Houston Texans gave them a first-round pick in next year's draft.

Based on how the Dolphins are playing, I think Miami has a serious shot of making the playoffs this year. It's going to be competitive for the seventh wild card spot, they'll likely compete with the Indianapolis Colts, Cleveland Browns, and Las Vegas Raiders. But even if they don't make it this year, I'd expect them to be in the running for next year. They have a young team with a lot of potential and based on how the Miami Heat look going forward I think the sports fan in South Beach has a lot to look forward to.