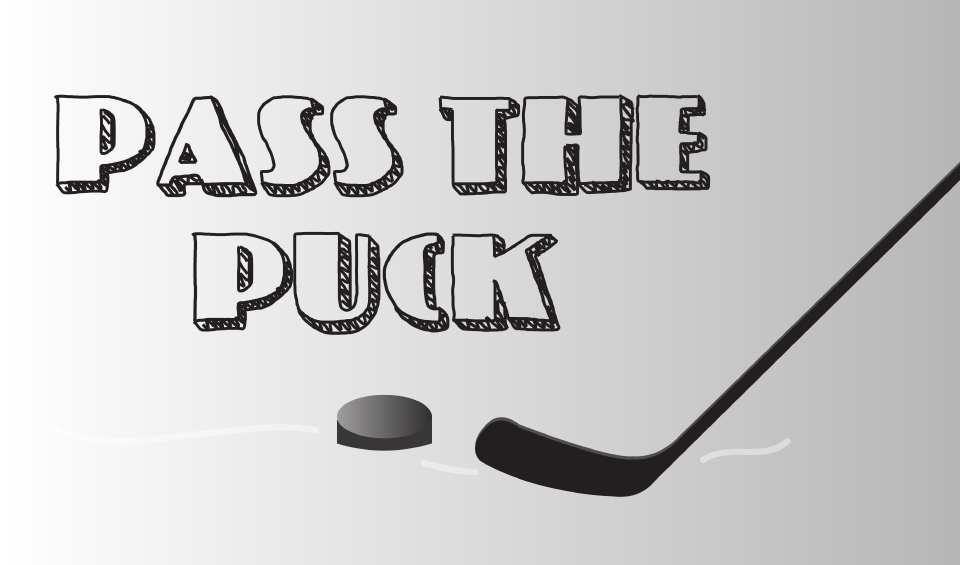 Does ESPN know that the NHL exists?
By: Andy Palm, Columnist
ESPN, the worldwide leader in sports. A rightful slogan for the sports media giant. When we think about watching sports, we don't think about NBC or FOX or CBS, we think ESPN. I remember as a kid being absolutely enamored with ESPN. Every single morning, my day started out watching SportsCenter, getting a recap of everything that had happened the night before. 
Now things are a bit different. With the vastly changing media landscape, watching TV is a little bit less vital. I still start my day with ESPN, but now I just go to their Instagram page or Twitter. A few weeks ago, something really struck me. I saw that ESPN had hired Omar Raja, the founder of the very popular House of Highlights Instagram page, to run their SportsCenter page. I found this move interesting for multiple reasons. Firstly, it shows the network is adapting to what they believe is today's media climate. It is no longer about breaking news and hard hitting stories, but rather big time plays and sensationalized posts. Secondly, it shows they are making no secret about their main market, basketball.
Raja's main sport is basketball, it's what his original highlight page covered, and now it's all we see on the SportsCenter page as well. ESPN has become so close-minded in regard to the sports they mainly cover, it's honestly jarring. I looked through their social media pages a few days ago, and it read like NBA propaganda. It's just NBA highlight after NBA highlight. During the NFL season it's the same deal. Kansas City Chiefs quarterback Patrick Mahomes and Baltimore Ravens quarterback Lamar Jackson are posted daily. Some of the posts aren't even newsworthy, about a week ago they posted a video of fans playing tic tac toe at a Portland Trail Blazers game during a timeout. 
They also basically give daily updates on what New Orleans Pelicans forward Zion Williamson is up to. It won't be long before his just constantly recorded 24/7. There's also a nauseating amount of coverage for guard Lebron James Jr. and his Sierra Canyon High School basketball team. Bronny is a freshman in high school, so they're going to get everything they possibly can from him. It won't be long before they televise Bronny in science class, and have coverage on how he and his lab partner are getting along. Now, you want to know how many posts about the NHL they have had even in the last two months? I'll give you a hint, the number looks like a circle. Zero. 
Zero NHL posts. Nothing about Washington Capitals left winger Alex Ovechkin inching closer to 700 goals. Nothing about Edmonton Oilers center Connor McDavid, the league's fastest rising star, going down with injury. No incredible saves, no amazing shots, just basketball. If you want hockey highlights you have to go to the Canadian sports network, TSN. A channel partially owned by ESPN, but they do a much better job of giving more equal coverage to more sports. Hockey is more popular up north, so it gets more coverage. At the same token, I can't help but wonder where hockey would be popularity wise if ESPN just gave it a fair go. It never really has. 
On their television programs, the coverage is a joke. They have one full-time hockey analyst in failed former head coach Barry Melrose. Melrose is great and entertaining on camera, but his analysis can be very questionable sometimes. His job is safe though, he's a good guy and he's funny; he's also the center of ESPN's hockey world. He comes on SportsCenter nightly to do a few two-minute highlight segments, and that's the extent of ESPN's hockey coverage.
If you want any kind of hockey programming from ESPN, you have to buy ESPN+, which goes by a monthly subscription. It's an absolute joke, and ESPN should be ashamed of what they have become. It's very blatant what they are doing, which is leaning into their cash cow. The NBA is what makes their money. They have a massive TV deal with the league, and they televise games almost every day of the week. There's a lot of motivation for them to promote the NBA, and they do a great job of doing so. 
In my opinion, ESPN is doing themselves and their audience a great disservice with the lack of NHL coverage. The league is more marketable than it ever has been. With very exciting stars on teams all over the country, the product sells itself. If ESPN maybe took less time looking at the drinks that NBA players were consuming while on the bench, they may actually get a look at how exciting the world of hockey can be.