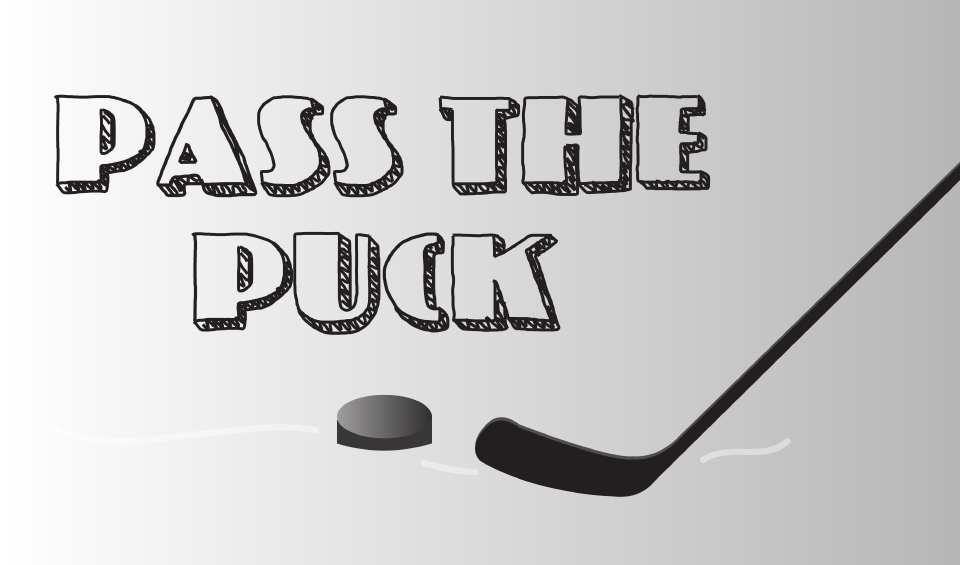 Flying Aimlessly: The curious case of the 2019 Philadelphia Flyers
By Andy Palm, Columnist
The Philadelphia Flyers have found themselves in a state of limbo over the past few seasons. Always being clumped together with the middle dwellers of the league, but never really looked at as a legit contender. From the top down, the Flyers have been stuck in turmoil since their Stanley Cup appearance in 2010. There are a variety of reasons as to why the Flyers haven't been able to get it right. In my opinion, the reason is simple: lack of direction. 
The Flyers have not dedicated themselves to any kind of direction. They've consistently had underperforming coaches, they never seem to find young talent, and goaltending has been a circus. They've successfully wasted the prime of all-star center Claude Giroux, and are facing yet another season of uncertainty. 
In hockey, more than any other professional sport, continuity is king. When you find success, you keep around the same coaches, the same core of players and you ride with them. The Flyers never had continuity. 
They shipped off centers Mike Richards and Jeff Carter the year after they went to the Stanley Cup Final, and they really didn't get much in return. Richards and Carter went on to win a Stanley Cup with the Los Angeles Kings. Although Richard and Carter departed almost a decade ago, the Flyers never really seemed to rebound afterwards. Frustration has built up with the Philadelphia fan base, and it is almost bordering apathy going into this season. 
It will be an interesting year in Philly. This will be their first year with head coach Alain Vigneault at the helm. Vigneault brings a lot of experience with him; previously coaching for the New York Rangers, Vancouver Canucks and the Montreal Canadiens. The Flyers also went out and signed veteran American right winger Kevin Hayes to a long term deal. In 71 games last year, Hayes scores 19 goals and had 36 assists. He will be looked at to fill the large shoes of right winger Wayne Simmonds, who was traded to Nashville at the deadline last year and signed with New Jersey in the offseason. 
Opposed to the usual status quo in Philadelphia, there are some young players to be excited about. Both center Travis Konecny and defenseman Ivan Provorov signed extensions with the team this offseason. Both players are 22 years old, and will look to build off a fairly strong 2018-19 campaign. Center Nolan Patrick, whom the team took second overall two years ago, will be entering his third season with the Flyers. Patrick has shown flashes of being extremely crafty around the net. He's going to need to be more consistent if Philadelphia wants to be competitive this year.
On top of the youth movement in Philadelphia come the returning veterans. Left winger James van Riemsdyk is coming into his second year of his second stint with the team, and will look to actually be healthy this season. JVR was nagged by injuries all of last season and was never able to get to where he wanted to be. There is also the longtime captain in Giroux. Giroux is entering his 13th season in the league, and would love to actually be part of a winning team. Giroux racked up 85 points last season and 102 the season before. He is the Flyers franchise and will be looked at to continue his top tier production this season. 
The biggest question mark for the Flyers this season will be goaltending. Young phenom Carter Hart gave fans a reason to be excited in his small sample size last season and will hopefully get a lot more time in front of the net this season. In 31 games last year, Hart went 16-13 with a .917 save percentage. Hart represents the missing piece the Flyers have been looking for; a franchise goaltender that they can depend on. At only 21 years old, growing pains are to be expected, but there is a lot of promise with Hart nonetheless.
This season could go in a lot of different directions for the Flyers this year. The most important thing is that they actually have a direction and that they are able to keep building on the young core they have constructed.