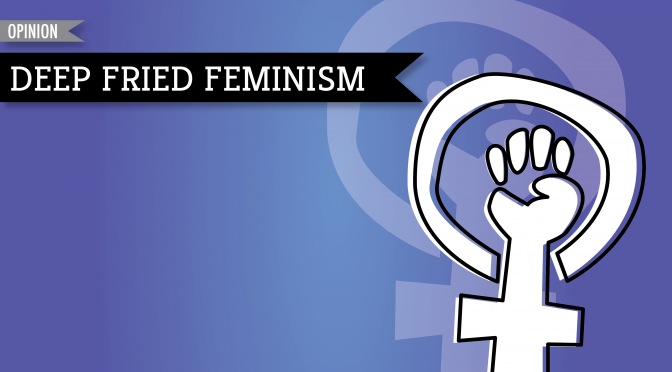 MD lawmakers aim to correct wording in sex crime cases, policies in order favor of survivors
By: Megan Graves, Columnist
This is the English major in me speaking, but I'm a firm believer that the words we choose matter. And one thing that we as a society have been realizing over the past few years — and this year in particular — is that language holds a lot of weight.
Maryland legislators, it seems, would agree. Multiple bills aimed at changing the language of state laws regarding rape and sexual assault moved through the system this legislative session.
The first attempts to change the wording of current laws, which state that in order for an act to be classified as rape, it must be completed by and against members of opposite sexes.
This is obsolete for multiple reasons. It undermines the experiences of survivors within the LGBTQ+ community, and it gives biological sex weight that isn't justified or even relevant anymore. On April 5, a bill eliminating references to gender and classifying all nonconsensual sexual violations as rape passed the General Assembly. The bill now moves to Gov. Larry Hogan, whose spokeswoman has indicated that he will sign it.
Another bill similarly looks to change what legally constitutes rape. This includes getting rid of the notion that if the situation doesn't involve active resistance from the survivor, it wasn't rape. The legislation, or the "No Means No" law, would clarify that evidence of a survivor's physical resistance is not needed to prove assault occurred.
Sexual violence isn't always how we see it in the movies. It isn't always an aggressive struggle. It's pretty hard to fight back if you're intoxicated, unconscious, drugged or otherwise shocked by fear and worry. It's unfair to require survivors, who might not even be physically able to resist, to attempt to fight back against assailants in order for their experiences to be validated. It's about time Maryland realizes this. The "No Means No" law passed both houses of the General Assembly April 7 and now awaits the governor's signature.
A third bill would have allowed women who become pregnant as a result of sexual attacks to terminate the parental rights of their assailants. According to the Baltimore Sun, Maryland is one of only 16 states that have not yet enacted this kind of measure, meaning that survivors have to deal with discussing things like custody and subsequent child support… with their rapists.
Legislators in the Maryland General Assembly negotiated the bill last week, and their discussion ran late into the evening of the last day of the 2017 legislative session, but the bill ultimately did not pass.
Per reporter Ian Duncan's April 11 Baltimore Sun story, negotiators appeared to reach a compromise, but negotiator Sen. Bobby Zirkin, chairman of the Senate Judicial Proceedings Committee, said that "the print shop in the State House literally couldn't print the bill fast enough to get it to the House and Senate floor."
The bill previously passed in both houses, but substantial differences between the House and Senate versions required a conference committee of three delegates and three senators to produce a single bill.
It's this committee that ultimately ran out of time, and, according to an April 16 story by Sun reporter Catherine Rentz, no women were asked to join the negotiating group.
So it's still legally OK to force survivors to discuss parental rights with their rapists. That's a real thing.
In terms of how we can help prevent sexual violence and help survivors on our own, I'll leave you with this quote from one of my favorite humans, former Vice President Joe Biden: "Look, if you see a brother taking a drunk freshman co-ed up the stairs to his room and you do nothing, you're a coward. You are a coward. You have an obligation to step up."
It's still Sexual Assault Awareness Month, and we still need to step up.