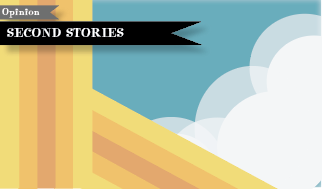 Ranking the O's farm stadiums
By: Jordan Cope, Senior Editor 
Thank God baseball is back, it's the greatest time of the year. No longer are we relegated to watching strictly NBA and NHL highlights on SportsCenter.
Don't get me wrong, going to Oriole Park at Camden Yards is my favorite thing to do in Baltimore. However, it can add up quickly for college students.
If you're a huge O's fan like me and you love to watch baseball, then you should catch a few games down on the farm. The Orioles have a great minor league system with beautiful stadiums that are relatively inexpensive if you exclude the cost of traveling.
Of the five minor league franchises that the Baltimore Orioles have, here are my rankings of its best stadiums:
5. Prince George's Stadium – Home of the Bowie Baysox: Nothing to write home about with this ballpark at all. It is buried off of a main road in Bowie right next to a Home Depot. If you get tickets in the general admission section, you will be sitting on hard and cold bleachers. Right above the Baysox bullpen is a lawn area. However, nobody is allowed to sit there. It would have made for a really unique experience. However, I don't recommend completely passing on this stadium. Double-A baseball has always been my favorite because these athletes are right on the brink of making it to Triple-A, and one step closer to the big stage. Again, it's not my favorite but I don't think it's one you should entirely pass on!
4. Nymeo Field at Harry Grove Stadium – Home of the Frederick Keys: This stadium is very similar to Prince George's Stadium. The general admission section is bleachers, and the ballpark is in a weird spot off of the main drag. However, there are a two things that propel this park into the number four spot on my list. The first factor is that this stadium is located in the beautiful city of Frederick. If you have ever been to Frederick, you know what I am talking about. It's very scenic and has a lot of things you can do around the town before the game. The second factor is the crab macaroni and cheese. Huge lumps of crab meat over warm macaroni and cheese is just the best. If you visit this stadium, come hungry.    
3. Ripken Stadium – Home of the Aberdeen IronBirds: This is without a doubt one of my favorite stadiums in the O's farm system. Ripken Stadium is located in beautiful Harford County, and is well beyond what one would expect for a Short-Season Single-A baseball stadium. There are no bleachers whatsoever, but instead just your usual stadium chairs. There are also a lot of great food options, including crabcakes and cinnamon roasted almonds. The field is always kept in great shape, and there is a small town community vibe around the whole ballpark. Ripken Stadium is one you have to stop by and see a game at.    
2. Harbor Park – Home of the Norfolk Tides: Given that this is a Triple-A stadium, it shouldn't have a problem cracking the number two spot in my list. It has the obvious advantage of being bigger and better. From time to time there are also big leaguers that are making rehab starts before going back to Baltimore. Harbor Park is also located right on the water of the Norfolk, Virginia, Harbor and it is the perfect place to take in a game. The light breeze coming off of the harbor on a summer night makes for a very calming environment to watch a game. If you're ever in the Norfolk area, stop in and see a Tides game.     
1. Arthur W. Purdue Stadium – Home of the Delmarva Shorebirds: Coming in at number one on my list is this beauty of a ballpark. Don't ask me why, but this stadium has a really great environment. When you walk in, there is some sort of electric buzz. The seats are also incredibly close to the field which makes it feel like you are in on the action. Skip Ocean City, and go catch a Shorebirds game. You won't regret it!