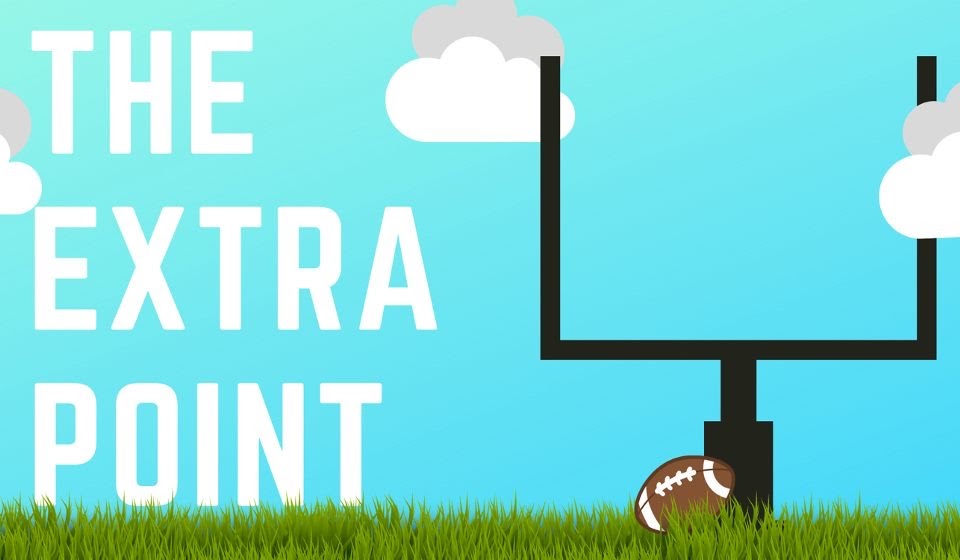 Should Dallas sign Kaepernick?
By: Jordan Kendall, Staff Writer
Views expressed in opinion columns are the author's own.

As of Oct. 28, Dallas Cowboys quarterback Andy Dalton has not been cleared to play after suffering a concussion in the Cowboys' last game vs Washington Football Team. For those of you familiar with the Colonial Athletic Association (CAA), you may remember former James Madison University quarterback Ben DiNucci. He would be the starter for their next game against the Philadelphia Eagles. While DiNucci may start for the next game, I've seen some social media posts debating whether Dallas should sign quarterback Colin Kaepernick and I wanted to give my thoughts.

The main reason I would consider it if I were the Cowboys is because there doesn't seem to be any free agents that are better than Kaepernick right now. The most notable quarterbacks available are former Cleveland Brown DeShone Kizer and former Denver Bronco Paxton Lynch, I would consider them below average at best, based on Kaepernick's workout last year I would consider him average at best. While Dallas could trade for someone like New York Jets quarterback Sam Darnold or Jacoby Brissett from the Indianapolis Colts, I doubt either side would be willing to make a deal.

Now let's look at what Kaepernick could bring to the Cowboys offense. In some ways he's similar to quarterback Dak Prescott, he can make plays with his legs and has a good enough arm. I don't think it's fair to call him an accurate quarterback since his career completion percentage is 59.8%. But based on the targets he would have around him such as wide receivers Ceedee Lamb and Amari Cooper as well as running back Ezekiel Elliott, I think they can make the plays for him as long as he can get it to them.

Kaepernick would also have an advantage playing in the NFC East. NFC East has become the first division in NFL history without a 3-win team through week 7. No one is close to a winning record and it's likely that a 7-9 or 8-8 record will be enough to win the division. I think this would help Kaepernick a lot, he wouldn't have to play that well. I think as long as he could keep his team in games and win a few games, Dallas can get a home game in the playoffs. They also have a very favorable schedule going forward that should allow them to pick up some easy wins.

Of their remaining 8 games, six are against teams currently with a losing record. This includes five divisional games, keep in mind the 2-4-1 Eagles are currently leading the division. Washington and the New York Giants have three wins combined so far. The Cowboys are currently 2-5 but let's say they win four of the five divisional games left, they would be 6-5 and play the 1-5 Minnesota Vikings. If they win that game they have seven wins. They also face the 1-5-1 Cincinnati Bengals who I think are better than their record shows. My point is that if they can win most of these games that should be enough for a playoff berth. I think they are more talented than their divisional rivals, and I also think they should be able to beat at least the Vikings. I give the Bengals a chance to win because of quarterback Joe Burrow, but that is also a winnable game for Dallas.

Lately, I've had the opinion that Kaepernick would be better off continuing to be an advocate for social change and equality than to pursue an NFL comeback. But I think the Cowboys are a really interesting opportunity for him. It's not a long term commitment, he would likely sign for the rest of this season and if it doesn't work out, both sides move on.

If it does work out, it puts pressure on Dallas to either commit to Prescott long term or move on and either keep Kaepernick or find another young quarterback to build around. But since the NFC East is so open at this point, why not try and make a move to sneak into the playoffs? I don't think they're bad enough to commit to a full rebuild, but they're not good enough to compete for a championship either. There are obviously a lot of politics involved in signing Kaepernick, but strictly from a football perspective, I think the Cowboys should seriously consider it.