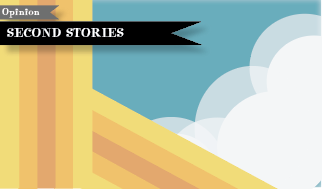 The gems of Charm City to visit before you leave
By: Jordan Cope, Senior Editor 
Although the weather has been hot, fall is here and I've been seeing a lot of Ravens attire coming in and out of the Union. Since I'm currently a senior and have absolutely no idea where I will be in the country this time next year, it got me thinking about how much I love Baltimore. With that being said, these are the things I want to do for my last hurrah in Charm City; and things you should do before you leave the area, too. 
1. Visit Federal Hill: If you like bar hopping on the weekends as much as I do, you have to visit Federal Hill. Although Federal Hill is incredibly expensive, it is hands down better than uptown. Fed Hill is full of adults who know how to be mature when it comes to consuming alcohol; mainly because the bars don't let in underage college students. It also has a local community vibe, and some beautiful views of the city. Cheers! 
2. The National Aquarium: Who doesn't love a good fish face? At the National Aquarium, there are close to 20,000 animals including amphibians, birds, fish, invertebrates and many more. If you are filled to the gills with homework and studying, going to the aquarium is the most relaxing and soothing experience. Staring into the tanks and hearing the gentle sounds is sure to make you feel better about that upcoming exam.
3. Go to an O's and Ravens game: Some of my favorite memories in Baltimore have been at Oriole Park and M&T Bank Stadium. I've only been to a few other MLB stadiums, but Camden Yards is by far the best. The warehouse in right field and the Baltimore skyline beyond center field makes Oriole Park the best stadium in all of baseball. M&T Bank Stadium is just as fun as Oriole Park. Tailgating before and after the game, and experiencing the game itself make for an awesome experience.

4. Eat at The Red Star: The Red Star is a pub located in Fells Point that you have to try. Although it's small, the atmosphere in the bar is awesome. The restaurant was once an old row home, which makes for a very unique environment. The food is reasonably priced and incredible. Get a burger, wrap or salad and you won't be disappointed. Before you leave, get an order of sweet potato fries with brown sugar aioli sauce to dip them in. You're welcome.
5. Go to the Baltimore Book Festival: If you are like me and love to read, the Baltimore Book Festival is heaven. The Inner Harbor is lined with tents of nothing but books. There are even some up-and-coming authors at the event promoting their work, which is pretty neat. If you go to the Baltimore Book Festival, you are guaranteed to find a good read.