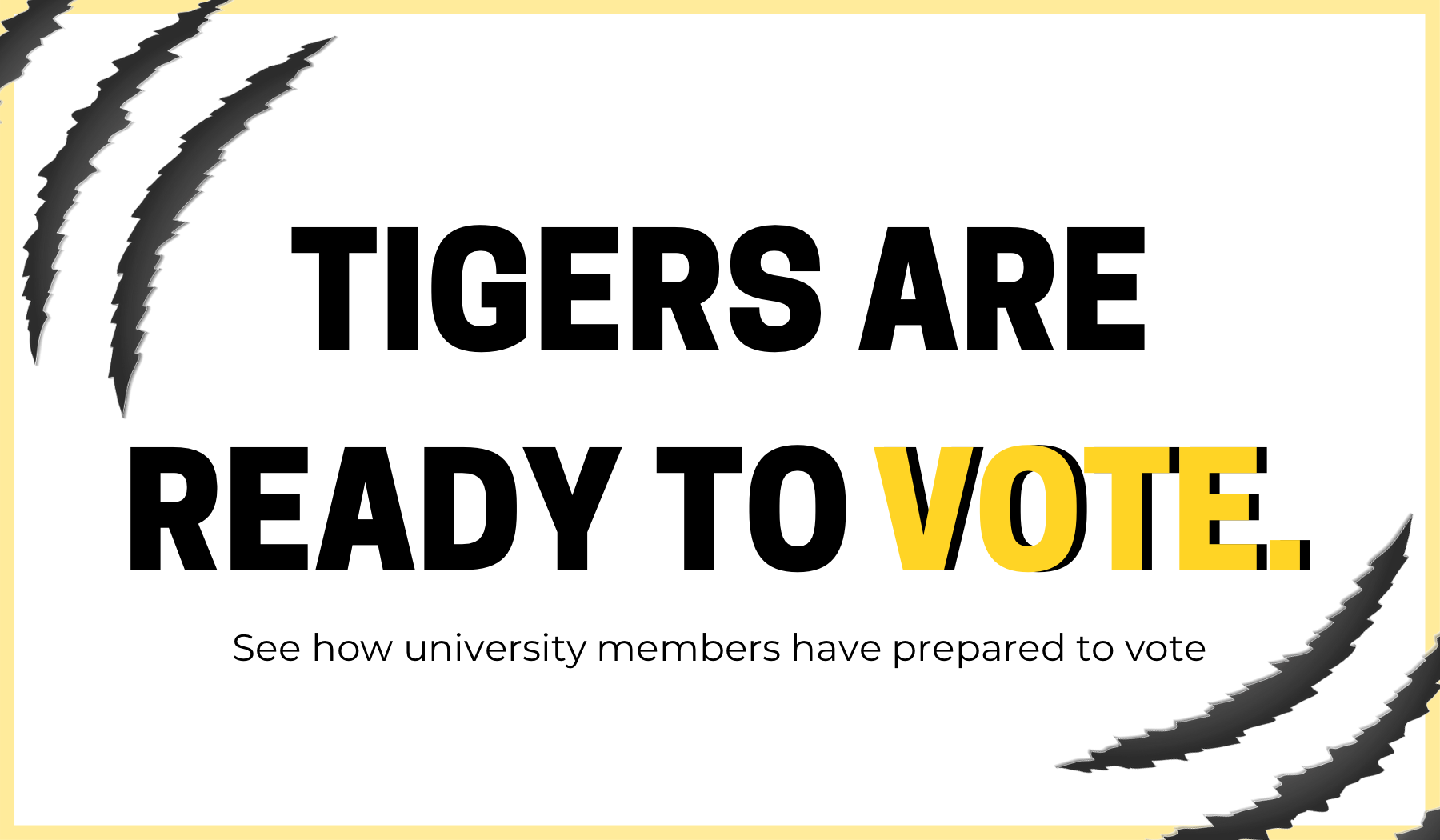 By: Sophia Bates, Associate Editor

The 2020 Presidential Election takes place Nov. 3 and TU students, faculty and staff are all encouraged to gear up and go to the polls to take part in this historical race.

According to University President Kim Schatzel, Towson is one of nine universities in the United States that has over 85% of students registered to vote.

"And we're not just proud of the participation, but it also fits with what Towson is," Schatzel said. "We're an anchor institution committed to our community and committed to the success of Greater Baltimore and the region."

Student participation doesn't reach these numbers without assistance from the Office of Civic Engagement and Social Responsibility. Assistant Director for Civic Engagement, Luis Sierra, said that the office has been working on various programs and initiatives to encourage students to vote. 

"Back in 2018 we rebranded our voter engagement effort and we branded them as the TU Votes initiative in efforts to not just make it about our office, but so that any member of the TU community can feel like they can be a part of the initiative," Sierra said. 

He added that education around voting is an important part of the initiative, too.

"It's all about mobilizing voters, making sure that our students understand the importance of getting registered to vote," Sierra said. "But also that they are making educated decisions when it comes to voting. So that when they receive their ballot, they are not going in there blindly."

The Office of Civic Engagement and Social Responsibility isn't the only office taking responsibility in gearing students up for the election.

The TU Counseling Center led a series on 'Managing Election Stress' with Coordinator of Digital Mental Health Services and Staff Psychologist Dr. Oluwatofunmi Oni along with Diversity Coordinator and Staff Psychologist Dr. G Wei Ng. This series ran Tuesdays leading up to the election with the last episode posting Nov. 3 and helped educate students on dealing with stress during this time.

"It's really important for us to normalize that," Oni said in reference to election stress. "As a University, as the Counseling Center, we are acknowledging that this is something that is impacting you."
In addition to the initiatives from both the Office of Civic Engagement and the Counseling Center, TU Athletics also made sure that student athletes were on board with voting through the "TU Athletes Vote" social media campaign.

According to Schatzel, voting is an important part of the TU experience.

"It's in our DNA to be engaged with our community, and have a positive impact on our community, and that fits with voting," she said. "It's a civic responsibility to be able to engage with elections. It's a chance to have your voice heard and to have that influence."

Some TU students are finding the weight of the election to be stressful.

"Honestly I plan on deleting all my social media on Election Day and going to bed early for my mental health," Political Science major Aidee Longe said. "Being a political science major during this time is practically unbearable. The country will fail us no matter who we elect. It's the system that is broken."

According to Mass Communications major Michael Mistroff, it's hard to imagine not voting in this election.

"Even if you're disenchanted with the election process and not satisfied with either candidate, vote for the sake of harm reduction," Mistroff said. "Vote in the interest of the most marginalized people. Even if you personally remain largely unaffected by the outcome of an election, certain marginalized groups may not be so lucky."  

Both Sierra and Schatzel acknowledge the history of the United States as a part of why they vote.

"My reason for voting among many other things is that too many people died and fought for my right to do so," Sierra said. "I honor the people who to this day continue to fight to make sure we have fair elections for everyone."

Schatzel says that the right to vote is a privilege that many don't have.

"As a woman, August 18th was the hundredth anniversary of women's suffrage," Schatzel said. "So a hundred years ago, we all couldn't have voted ladies, so just think about that. People have protested, and people have fought for the right to vote both in this country and in other countries. It's a privilege and it's a tremendous responsibility that we need to be able to take on, and we need to make sure that we take advantage of it because there's people that don't have it."