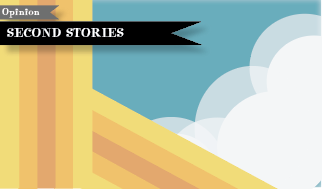 U.S. Ice Hockey Going for Gold and Glory
By: Jordan Cope, Senior Editor 
It seems like every four years, I'm left disappointed in the performance of the United States' Men's Ice Hockey team in the Winter Olympics.
In 2010 when Sidney Crosby scored the game-winning goal for Canada against the U.S. in overtime, I wanted to punch a hole in my television. Don't even get me started on the team's 2014 performance; falling to Canada 1-0 in the semifinals was one thing, but getting demolished by Finland 5-0 in the bronze medal game was horrific.
That's all in the past though, and I'm incredibly optimistic for the team in 2018. Why? Because of the NHL's decision not to send its professional athletes to the games in Pyeongchang. That's right, the NHL will not be sending its athletes to the 2018 Winter Olympics, marking the end of that five-year era. The league made the decision in April of 2017 to not send its athletes, citing that multiple parties were opposed to putting a halt to the regular season to participate in the games.
The U.S. will play its first game of the 2018 Winter Olympics Wednesday against Slovenia with its roster consisting of professional players from European leagues, professional players from the American Hockey League (AHL) — a minor league system for future NHL players, so to speak — and college student-athletes. This change doesn't completely bring back the once amateur nature of the Olympics, but it puts it to the next closest thing.
Looking through the United States' roster this morning, there will be some recognizable names on the ice for the red, white and blue. Brian Gionta is the name most NHL fans will likely recognize. The Rochester, New York native played 15 seasons in the league for the New Jersey Devils, Montreal Canadiens and Buffalo Sabres. Bobby Butler will also sport the stars and stripes in Pyeongchang. Butler hails from Marlborough, Massachusetts, and played six seasons in the NHL. Finally, there is Chris Bourque of the AHL's Hershey Bears. Bourque has bounced between Hershey, and its NHL affiliate, the Washington Capitals. That said, the United States should be in good shape when they hit the ice Wednesday. The team is also in a somewhat weak group. The biggest challenge for the United States will be Olympic Athletes of Russia team. The other two teams in the group are Slovakia and Slovenia.   
That leads U.S.A. Men's Ice Hockey followers to the big question: Can the team overcome its biggest foe, Canada? They certainly have the help of its weak grouping in the preliminary rounds, a talented roster and no Sidney Crosby on the other side of the puck.