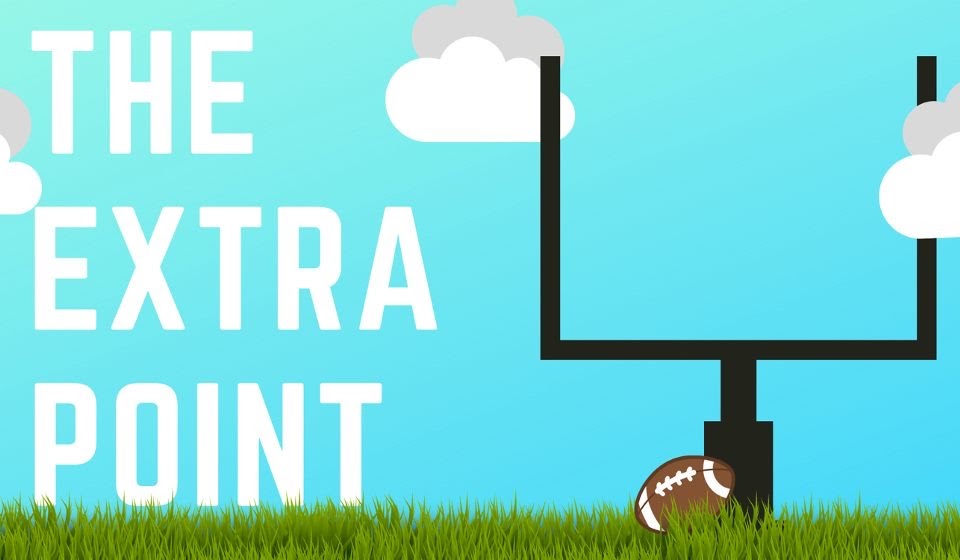 Should the Vikings move on from Cousins?
By: Jordan Kendall, Staff Writer
Views expressed in opinion columns are the author's own.
One of the most surprising teams in this NFL so far has been the Minnesota Vikings. Unfortunately, it's not for a good reason. As of week six, they're currently 1-5 and are coming off a 40-23 blowout loss at home to the Atlanta Falcons who were winless before kickoff. Arguably the biggest reason why is the lackluster play of quarterback Kirk Cousins. The Vikings have talent and at some point, you have to wonder if Cousins is holding them back from their true potential.
If there's one word I would use to describe Cousins, it's inconsistent. He'll have a great few games and in the next game throw a few interceptions and lose a game by 20. Last season he was the NFL Offensive Player of the Month in October. Minnesota went 4-0 in the second quarter of the 2019 season and Cousins completed 78.4% of his passes for over 1,200 yards and 10 touchdowns with one pick. His passer rating was 137.1 which was very impressive.
But immediately after November began, so did a drop in his performance. He failed to throw for 300 yards in a game the remainder of the season and the Vikings went 4-3 in their last seven games after a 6-2 start. For those who can remember his Washington Football Team days, it was pretty similar. He'd put together a few good games but then would start to struggle and make you question if he's a franchise quarterback.
I will give him the benefit of the doubt that he wouldn't have succeeded long in Washington since very few quarterbacks have in recent memory. But I can't give him the same credit in Minnesota. They have had success with quarterbacks in recent memory, even if it was only a few years. From Brett Favre to Teddy Bridgewater and Case Keenum, they've been able to get production out of their quarterbacks. Yes, he has two Pro Bowl selections. Both years he made it as an alternate but you could argue that he only made it since the general public don't share strong feelings toward the Pro Bowl.
I don't believe the Vikings will be picking in the top five in the 2021 draft unless they trade up. Assuming they don't, it's safe to assume they won't be picking Clemson quarterback Trevor Lawrence. If they're in the top ten range then possibly they consider Ohio State's Justin Fields or North Dakota State's Trey Lance. Put them in an offense with running back Dalvin Cook and wide receivers Adam Thielen and Justin Jefferson, I think that could lead to success. Minnesota definitely needs to address the offensive line, while they're the third-best in the run game they're 27th in protecting their quarterback.

Is this part of why Cousins has struggled, sure. But when you bring a history of inconsistency like Cousins to a team I don't think you can be surprised when it follows.

They can also look at some of the young quarterbacks who haven't succeeded yet but could with a second chance. One that I would be interested to see is New York Jets quarterback Sam Darnold. He's had two head coaches, one of the worst offensive lines in the league, and I feel hasn't had a real opportunity to succeed. The last quarterback to have success with the Jets was Mark Sanchez in 2009, but he only had two playoff runs during his time with the Jets before he started drastically declining. It's been a long time since they've had a reliable quarterback, and I think most fans would agree in saying that the Jets ruin careers about as well as any other team. One of the best recent examples is Tennessee Titans quarterback Ryan Tannehill. He went from being a bust with the Miami Dolphins to a Pro Bowl and an AFC Championship berth last season. Tannehill signed a $118 million contract before the 2020 season, I think Darnold could be the next to have a similar resurgence.
Cousins signed a two-year extension worth $66 million with Minnesota before this season, and an $84 million contract in 2018. I thought it was a lot of money then, and I think the same now. I look at the Vikings and I see a team that's much better than what their record says. I think they're going to have to decide how much they trust Cousins. At some point, it can be beneficial to take your losses, pay him what's he owed, and move on.